IN A NEW CLIP FROM THE FORTHCOMING "RANDY RHOADS DOCUMENTARY, "RANDY RHOADS: REFLECTIONS OF A GUITAR ICON," THE RIVALRY BETWEEN RHOADS AND EDDIE VAN HALEN IS DISCUSSED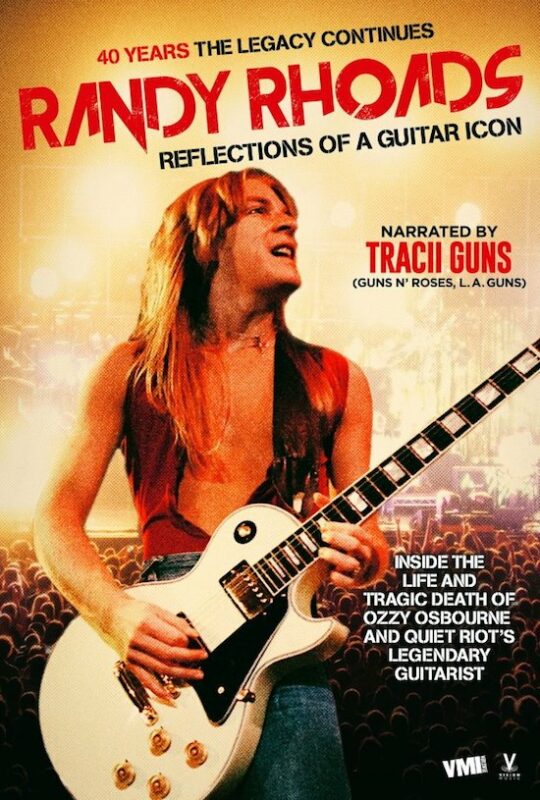 As previously reported,  a new documentary about legendary guitarist Randy Rhoads titled, Randy Rhoads: Reflections Of A Guitar Icon, will be airing on Video On Demand on May 6th. 
Now, a new clip from the film has been released, which premiered on Guitar World , and can be seen below, contains archive audio of Rhoads discussing influences, as well as an exploration of the "cross-town rivalry" he had with Eddie Van Halen.
Guest interviewee Kim McNair – Randy's friend – provides context in the clip, reflecting, "This was the years of guitar heroes. To a large degree, bands were judged on their guitar player. I think all the guitar players in town kept up on each other."
Somewhat contrary to McNair's recollection, though, and perhaps a reflection of Rhoads' approach as a player, Quiet Riot fan club president Lori Hollen comments, "At some of the shows, we would see David Lee Roth and Eddie Van Halen there, which was always interesting to me.
"Because I know Randy never went to see them play," she notes. "But they would always come to see Quiet Riot and Randy play."
In additional archive audio, Van Halen can be heard discussing Rhoads himself, saying, "He was one guitarist who was honest, anyway. Because he said everything he did he learned from me."
"He was good," Van Halen continues. "But I don't really think he did anything that I haven't done. And there ain't nothing wrong with it. I've copied some other people, you know?"
As mentioned above,  Randy Rhoads titled, Randy Rhoads: Reflections Of A Guitar Icon, will be available for streaming across VOD platforms, such as iTunes and Amazon, from May 6th.