HOT METAL REVIEWS AC/DC'S "ROCK OR BUST"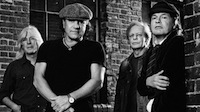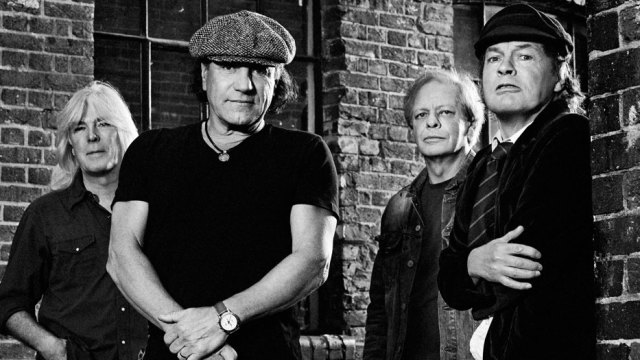 Steve Mascord of Hot Metal posted a review of AC/DC's latest album, Rock Or Bust. Read the review in its entirety below:
When it comes to expectations regarding this, the Australian hard rock behemoths' 16th studio album, pessimism has out-weighed optimism.
Founder Malcolm Young has retired due to ill health, drummer Phil Rudd appears to be out of the band again following a brush with the law and producer Brendan O'Brien has had to deny speculation Rock Or Bust was spat out in just two weeks.
Lead-off singles Play Ball and Rock Or Bust have divided aficionados: are they tired and clichéd, or refreshingly uncomplicated examples of what rock used to be? Those who are optimistic about next week's release believe the line-up changes may give AC/DC a new perspective, a different slant on their timeless blues rock that changed the face of popular music.
This review is based on the album launch on November 23rd in the New South Wales, Australia, town of The Rock, population 850. The new video for Rock Or Bust was played on a big screen to a crowd of around 1000 in fly-infested 40 degree heat, and then the 11-track album was aired in full at high volume.
Aside from the two aforementioned songs which are already known to fans, Sweet Candy and Hard Times garnered the best response from a group of curious locals and hardcore AC/DC fanatics. But the uncomfortable truth is that the loss of key personnel has not seen them fall back from 2008′s Black Ice, nor has it given them a new lease of life.
AC/DC has just released another patchy album, with some thunderous moments and some that will have you hitting the skip button. There is no epiphany, no capitulation, neither victory nor defeat. The following track-by-track assessment is provided via notes I made at the launch.
Rock Or Bust: While not a classic, it's one that has the reviewer humming the chorus. It's one big riff, really – slightly reminiscent of Come And Get It from Stiff Upper Lip. A success, then.
Play Ball: The charm of this song was not immediately apparent when we first heard it, as part of a baseball commercial. Angus' lick at the end of the chorus is simple and stellar, elevating it above the dross with which some have grouped it.
Rock The Blues Away is a boogie singalong romp, similar to Rocking All The Way on Black Ice. It lacks a distinctive riff but is saved by a catchy chorus, although Malcolm's backing vocals are missed;
Miss Adventure is just terrible – possibly the worst song Ackadacka have ever recorded. It fits into that category from their canon that I call military/metallic – the songs which stray furthest from their bluesy roots. What's fast but goes nowhere? Miss Adventure. A dog's breakfast.
Dogs Of War: A rumbling anthem with an incisive riff, this one isn't so bad. There's a chanted chorus and crunching guitars in one of the more engaging tracks on offer here.
Got Some Rock'n'Roll Thunder: Just a song – not good, not bad. It chugs along at an agreeable pace but reaches no great heights and it's unlikely to be hummed in the showers of the world any time soon.
Hard Times: We're certainly not broadening the English language with our titles here, are we? But Hard Times has real value, with a groove-based intro and the sort of slightly funky refrain that makes you want to bang your entire torso rather than just your head. A good track.
Baptism By Fire breaks away from the AC/DC template somewhat with a different song structure. It's not a big envelope they have, but they're pushing it here. The results, however, are mixed.
Rock The House: This one has a Zeppelin-esque call-and-response dynamic with Angus Young wailing between, rather than underneath, Brian Johnson's vocals. But the song itself is about as memorable as its title is innovative.
Sweet Candy: Hear that intro? That's the band that released Highway To Hell in 1979. For some of Johnson's tenure, unfortunately, it's sounded more like a dirt track to hell – boggy, slippery, even flooded. Sweet Candy finds us a stretch of bitumen.
Emission Control The worst attempt by old rockers to do a hip pun since Alice Cooper released Woman Of Mass Distraction. But Alice's song was better than Emission Control. Instantly forgettable.
Hot Metal Rating: 6.5/10
Rock Or Bust is due out on December 2nd, but is available for pre-order by clicking on the highlighted links below: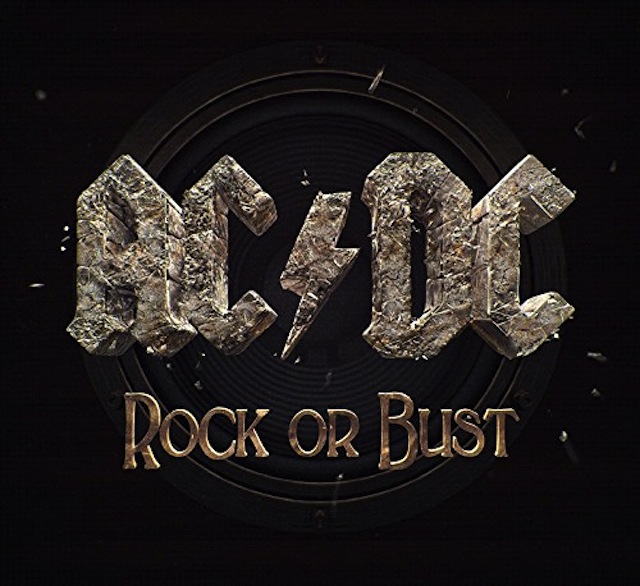 source: hotmetalonline.com