HEAR 'N AID PROJECT TO BE RE-RELEASED TO RAISE MONEY FOR RONNIE JAMES DIO'S CANCER CHARITY FUND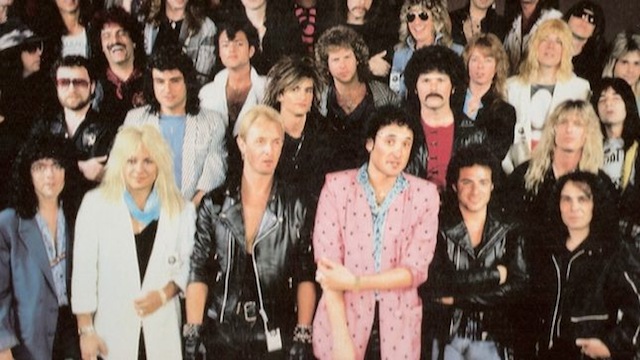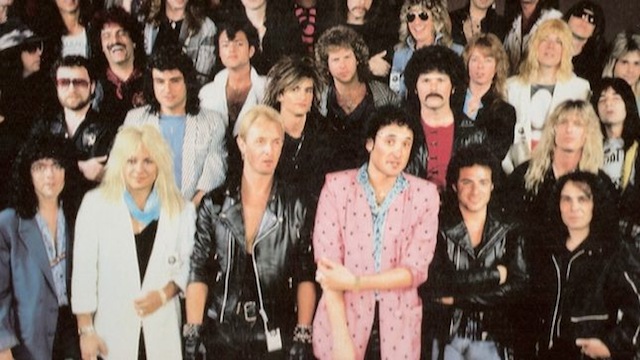 Ronnie James Dio's widow/manager Wendy Dio has confirmed that the Hear 'N Aid project has been resurrected with proceeds going to the Stand Up And Shout Cancer Fund.
"We are in talks right now with a couple of record labels to reissue Hear 'N Aid, with the funds going to Stand Up And Shout (Cancer Fund)," she said during an appearance on the March 30th edition of Eddie Trunk's SiriusXM satellite radio show, Eddie Trunk Live. "We have so much stuff that was never released before, behind-the-scenes stuff that was shot during the whole time. We have photos galore of everybody that was involved in it, and I think it'll be fantastic. We just have to work on it. It may not come out this year, because I want everything to be perfect, as Ronnie would want it to be, but I am in talks about it and that will be coming out."
Wendy also revealed that a new Hear 'N Aid-style song will be recorded by classic and current artists to raise funds for the Ronnie James Dio Stand Up And Shout Cancer Fund, which has already raised close to $1 million.
"That's something we're working on as well," Wendy added. "We wanna make something really special for the fans and to raise money, of course, for the cancer fund."
On May 20th and May 21st, 1985, the metal community gathered at A&M Records Studios in Hollywood, California to record "Stars" which as released as 7″ and 12″ versions, with funds going to famine relief in Africa.
The project included contributions from Dio, Judas Priest, Iron Maiden, Ted Nugent, Yngwie Malmsteen, Quiet Riot, Dokken, Mötley Crüe, Twisted Sister, Queensrÿche, Blue Öyster Cult, Y&T, Journey, W.A.S.P. and Night Ranger among many others.
A documentary was shot of the recording process and released simultaneously.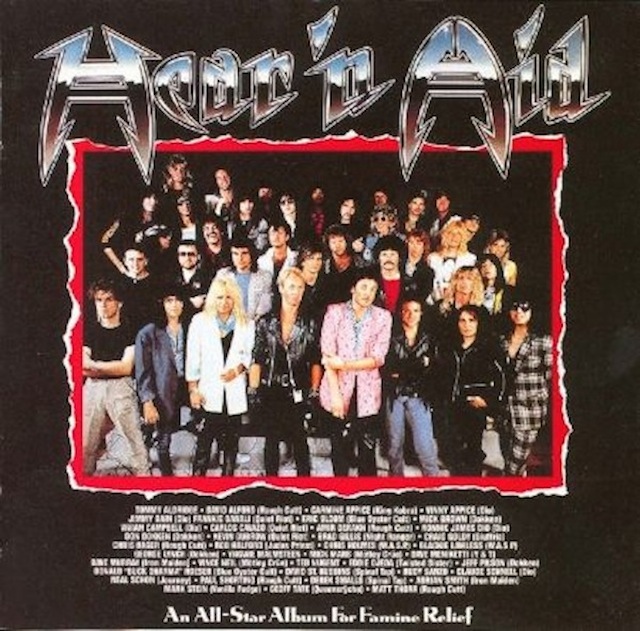 source: bravewords