FOUNDING GUNS N' ROSES DRUMMER STEVEN ADLER TO SHOWCASE ART DEBUT IN LOS ANGELES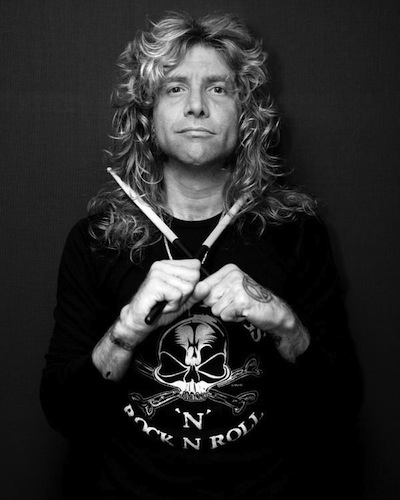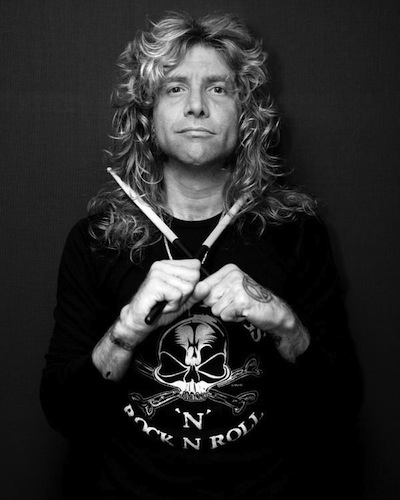 After more than three decades of making music, Guns N' Roses founding drummer Steven Adler will be making a career first on April 18th, with his first art gallery showing of fine artwork. Held at Forgotten Saints in West Hollywood, Steven Adler will be showcasing his entire art debut collection "50" and discussing the work with visitors in two separate symposiums (2pm and 5pm). Those interested in attending the event can RSVP at www.stevenadlerart.com.
Steven Adler's art collection is a unique one, as it is crafted through rhythm. Like a painter using brushes with oils, Adler utilized drumsticks that light in a wide spectrum of ways to construct rhythms that are visually abstract and vivid when captured. The process from conception to release was extensive, as Adler collaborated with Los Angeles art team SceneFour for a year on the project. SceneFour is known for their rhythm-on-canvas art releases working with a highly select group of drumming legends including Mickey Hart (Grateful Dead), Bill Ward (Black Sabbath), Rick Allen (Def Leppard) and Carl Palmer (Emerson, Lake and Palmer). Steven Adler's debut collection 50 features 14 different canvases, each highly limited in edition size, all numbered and individually signed by Adler. The collection is currently available for collectors worldwide through www.stevenadlerart.com.
Located at 7569 Melrose Avenue in Hollywood, Forgotten Saints is both a working art gallery as well as a clothing boutique for acclaimed rock n' roll clothing designer Cody Varona, who is responsible for the custom clothing of a discerning spectrum of music icons including Marilyn Manson, Slipknot, Guns N' Roses and Motley Crue. Adler and Varona have been friends for years and the opportunity to showcase Adler's work in the gallery was a natural. "It is an honor to host Stevens big night and to experience his journey into the art world," Varona states.
For more details on Steven Adler's upcoming event or to RSVP to attend, please visit www.stevenadlerart.com. To learn more about Forgotten Saints, please visit www.forgottensaintsla.com.