GUITARS FOR VETS "ROCK TO REMEMBER" FEATURING TESLA, JOEY BELLADONNA, LZZY HALE AND OTHERS, TO TAKE PLACE ON NOVEMBER 11TH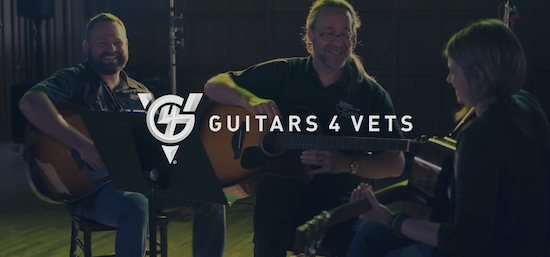 Guitars For Vets–Rock To Remember presented by Gibson will take place Veteran's Dat, November 11th at 7:00 PM CST.
The event features: Tesla, Jared James Nichols, Joey Belladonna (Anthrax), Daughtry, Tommy Emmanuel, Lzzy Hale, G4V Veterans and more.
Guitars For Vets puts the healing power of music in the hands of heroes with free guitars and lessons. This restores the feelings of joy and purpose that Veterans can lose after suffering trauma and PTSD.
For more information, please visit guitars4vets.org and on Facebook, Instagram, Twitter and Youtube.