GUITARIST ZAKK WYLDE DISCUSSES AC/DC AND BRIAN JOHNSON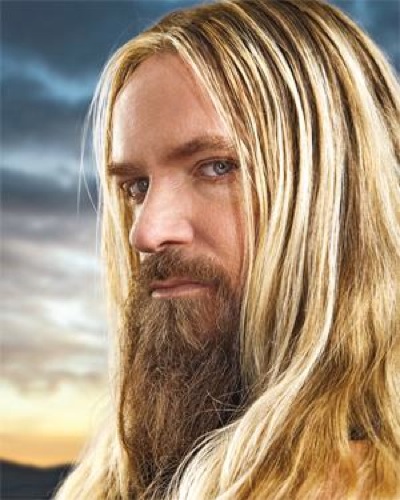 Artisan News spoke to former Ozzy guitarist Zakk Wylde, where he discussed AC/DC and Brian Johnson. Portions of what Wylde said appear below as transcribed by blabbermouth.net.
On singer Brian Johnson having to leave AC/DC due to hearing issues:
"That's really sad, man. 'Cause Brian's… I met Brian one time. He's a really sweet guy; he's super cool. But with the hearing, I read where Brian was saying [the hearing loss was caused by] him being in race cars and not wearing his earplugs when he was in the car. And he said he actually heard his eardrums explode when he was in the car, 'cause he didn't have the earplugs in. 'Cause he said it didn't have anything to do with music…It's sad, with Brian. Hopefully he'll get better. But once it's smashed, it's smashed, pretty much."
On whether the band can carry on for another decade with another lead singer:
"Supposedly [late AC/DC singer] Bon [Scott] was the one that recommended… he was talking about how awesome Brian was. He saw him playing one night — Bon did. And he was saying, 'I saw this singer, this Brian Johnson guy, who's amazing,' when Brian was doing his band [before AC/DC]. And that's how they got tipped off on Brian, how they knew about him, was through Bon. So who knows? Brian might have one of his buddies he knows that's a great singer and just pass the torch. Just kind of like the whole Malcolm [Young, former AC/DC rhythm guitarist] thing, with their nephew [Stevie Young stepping in after Malcolm was diagnosed with dementia] or whatever. I mean, it's up to the fellows, but I just wish Brian gets better, though."
After pictures surfaced online of singer Axl Rose and AC/DC, rumors have persisted that the Guns N' Roses frontman will be filing in for Johnson on the band's make up dates.
In related news, Zakk Wylde will be releasing Book Of Shadows II on April 8th. To read more about this release, please click here.
additional source: blabbermouth.net