GUITARIST VINNIE VINCENT "APPEARS" IN PROMO CLIP OF THE ATLANTA KISS EXPO 2018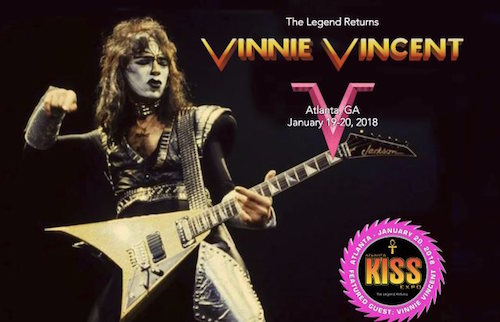 Former KISS guitarist Vinnie Vincent is featured in a new promotional video for his upcoming appearance as a special guest at the Atlanta Kiss Expo next year, watch it below.
To read more about this event, please click here. Additionally, the Atlanta KISS Expo has an FAQ section, which addresses Vincent's appearance.
Vincent replaced lead guitarist Ace Frehley in 1982 and played with KISS for two years.