GUITARIST ULI JON ROTH SAYS HE BE RELEASING A DVD CALLED "TOKYO TAPES REVISITED"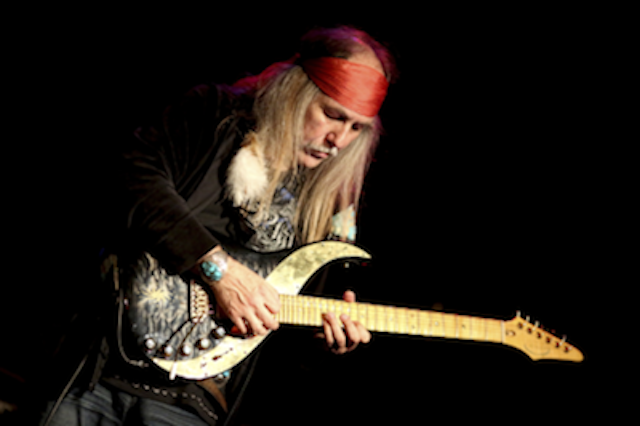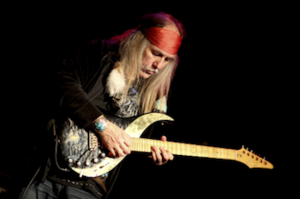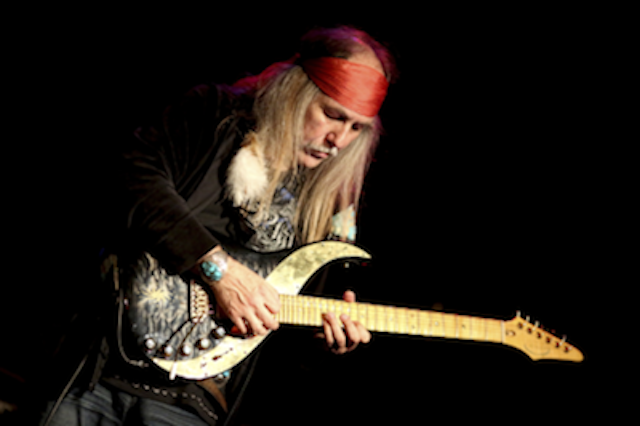 Ruben Mosqueda of Sleaze Roxx spoke with former Scorpions guitarist Uli Jon Roth. Excerpts from the interview appear below.
Sleaze Roxx: It was a little over a year ago when you released Scorpions Revisited which is nod to your history and your work with Scorpions. You treated the fans to not only one disc but two discs of reinterpreted Scorpions classics. How did you select which songs would make the cut for that release?
Uli Jon Roth: That was quite easy actually. I looked at the album sleeves. I looked at the albums and looked at the track listings and said "Yeah, those are the ones." I had a selection of about 25 songs and 18-19 ended up on the album. These were my favorites — most which I had written. There were a few that were written by Rudolf (Schenker) and Klaus (Meine) with my input being me providing guitar lines.
It was unusual for me to relive my past. I see it as a reinterpretation like you said of my past. I left Scorpions when I was 24 years old. There had been a lot of water under the bridge. As you can probably imagine, I'm a much different person now. It was an interesting project for me. I was not prepared to find what I did in this project. It was enjoyable and refreshing. I must confess a lot of the songs that we recorded, I wasn't completely satisfied with how we recorded them in the '70s. I wanted to make sure that I was happy with the new versions of the songs.
Sleaze Roxx: There's a number of parallels between you and Michael Schenker — both former Scorpions guitarists, both went on to solo careers and both have entered a "celebration" phase of your careers where you're embracing your musical histories.
Uli Jon Roth: [Laughs] It's quite eerie, isn't it? [Laughs] Michael and I have touched on this in our conversations in the past but it's purely coincidental, of course. There are a lot of parallels. We both started off in Hanover about one month apart. We both embraced guitar playing at a very young age. We both made it out Hanover at the same time roughly. We both left the Scorpions out of our own accord. Michael actually left them twice [laughs]!
Sleaze Roxx: I imagine since you've been touring relentlessly behind Scorpions Revisited — you must have recorded a number of live performances, no?
Uli Jon Roth: Well, we have recorded a lot of shows but I just want to release the very best. There will be be a counterpart to Scorpions Revisited and it will be called Tokyo Tapes Revisited. It's a DVD recording of a 2.5 hour show that I did in the same hall where we recorded Tokyo Tapes. That video looks and sounds really great. We just finished editing it in Japan last week. It will be out later this year. We originally wanted to issue another live performance that we had recorded and I wanted to issue it after the studio album but I wasn't too happy with that and we decided against that. Then, there was talk about recording the show in Japan where Scorpions recorded Tokyo Tapes and that turned out wonderfully.
Read more at Sleaze Roxx.
Uli Jon Roth is currently on the road with guitarists Jennifer Batten and Andy Timmons (Danger Danger) on his Ultimate Guitar Experience tour, see the remaining dates below.
Mar 3: New Orleans House Of Blues, LA
Mar 4: San Antonio The Korova, TX
Mar 5: Houston Concert Pub North, TX
Mar 8: Phoenix Joe's Gotto, AZ
Mar 9: Las Vegas Country Saloon, NV
Mar 10: Ventura Theater, CA
Mar 11: Ramona Main Stage, CA
Mar 12: Los Angeles Whisky A GoGo, CA
Mar 13: San Jose Rock Bar Theater, CA
Mar 14: Concord Vinnie's, CA
Mar 15: Reno PB&JJs, NV
Mar 16: Redding The Dip, CA
Mar 17: Portland Dantes, OR
Mar 18: Seattle Studio Seven, WA
Mar 19: Vancouver BC Venue, BC
Mar 22: Denver Oriental Theater, CO
Mar 24: Moorehead The Garage, MN
Mar 25: Savage Neisens, MN
Mar 26: St Charles Arcade Theater, IL
Mar 27: Chicago Reggie's, IL
Mar 28: Detroit Token Lounge, MI
Mar 29: Toronto Mod Club Theater, ON
Mar 30: Montreal Katacombes, QC
Mar 31: Londonderry Tupelo Music Hall, NH
Apr 1: Ottawa Brass Monkey, ON
Apr 2: Poughkeepsie The Chance, NY
Apr 4: New York B.B. King's, NY
Apr 5: Sellersville Theater, PN
Apr 6: Pittsburgh Rex Theater, PN
Apr 8: Melbourne Black Box Theater, FL