GUITARIST ULI JON ROTH TO RELEASE A DOUBLE ALBUM CALLED "SCORPIONS REVISITED" ON MARCH 10TH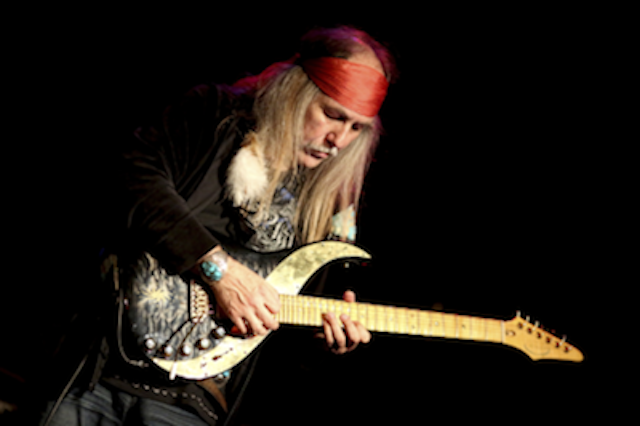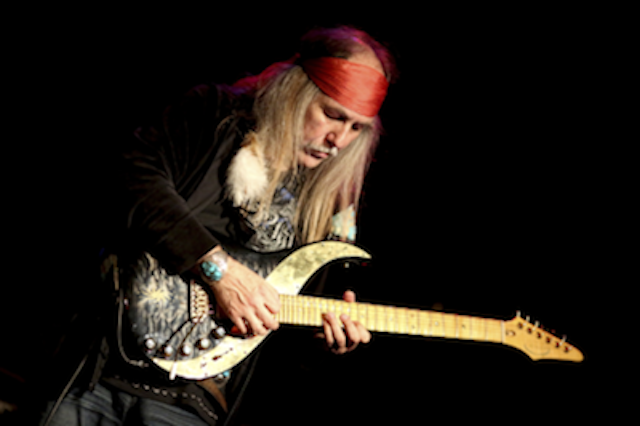 UDR, The Home Of Legends, is set to release guitar legend Uli Jon Roth's brand new double album of 19 re-invented Scorpions tracks, entitled Scorpions Revisited, on March 10th. Pre-orders for the album will be available soon.
For over four decades, Uli Jon Roth has forged new frontiers in the world of guitar, both in terms of approach and style. He even managed to invent the sky-guitar, a six octave lead instrument that remains unparalleled. But before he started to explore the creative worlds of music, philosophy and art, Uli Jon Roth was a member of European rock giants, the Scorpions, a band with which he helped create a new path in hard rock music. In 2013, venerated for his originality and dynamism at the time, Roth found himself intrigued by the memory of those early days which began 40 years ago, and specifically by the music he helped write, perform and occasionally sing on the albums Fly To The Rainbow, In Trance, Virgin Killer and Taken By Force. It lead to Roth deciding to spend a year re-visiting, exploring, performing and re-recording his favorite Scorpions songs.
The first results of this magical, mystical journey into his own past can be heard on Uli Jon Roth's Scorpions Revisited,a double-disc CD recorded in Hanover, Germany which sees the maestro re-harness all the collective power and poise of those original Scorpions classics, and re-imagine them as he feels today. No one in their right mind would dare call these mere re-recordings, as it's clear that Roth reinvents these songs from the soul up.
Scorpions Revisited track listing:
CD1:
1. The Sails Of Charon
2. Longing For Fire
3. Crying Days
4. Virgin Killer
5. In Trance
6. Sun In My Hand
7. Yellow Raven
8. Polar Nights
9. Dark Lady
CD2:
1. Catch Your Train
2. Evening Wind
3. All Night Long
4. We'll Burn In The Sky
5. Pictured Life
6. Hell Cat
7. Life's Like A River
8. Drifting Sun
9. Rainbow Dream Prelude
10. Fly To The Rainbow
"The material for this double CD was recorded last year in the same hall in Hanover that we used for the Scorpions rehearsals 1973-1978," explains Roth. "Together with an amazing bunch of very talented young musicians, I revisited my personal favorites from the early Scorpions period, some of which were written in that same hall. It was an emotional few days and I am very pleased with the results in more ways than one. The idea was to stay truthful to the original spirit of the music, while also putting a new slant on it whenever it felt like the right thing to do. I feel we really succeeded in this and I'm very excited about this project. It was a intense journey into the past and I think we really managed to bring the songs back to life with a vengeance."
The band which performed with Roth for these historic shows was Nathan James (vocals), Jamie Little (drums), Ule W. Ritgen (bass), Niklas Turmann (guitar, vocals), Corvin Bahn (keyboards, vocals) and David Klosinski (guitar).
As noted, this is the first fruit from a re-engagement with his history that left Roth enjoying a surge of fresh creativity and approach to this classic material. Expect a further announcement for 2015. But for now, feast your ears, heart and emotions on Roth's unique return to his most famous musical legacy.
2015 Uli Jon Roth US Tour Dates:
January:
21 Ramona, CA Mainstage
22 Anaheim, CA House of Blues
23 Hollywood, CA House of Blues
24 Las Vegas, NV Vamp'd
25 San Josè, CA Rock Star Bar
26. Portland, OR Tonic
27 Seattle, WA Studio 7
29 Moorehead, MN The Garage
30 Spring Lake Park, MN POVS
31 St. Charles, IL Arcada Theatre
February:
1 Chicago, IL Reggie's (& Sky Academy)
2. Detroit, MI Token Lounge
3. Toronto – Mod Club
4. Cleveland, OH Agora Ballroom
5. Hartford, CT Infinity Hall
6 Londonderry, NH – Tupelo Music Hall
7. Poughkeepsie, NY The Chance
8. Manhattan, NY BB King's
9. Springfield, VA The Empire
For more information, please visit ulijonroth.com.