GUITARIST RITCHIE BLACKMORE SAYS IF HIS ROCK PERFORMANCES GO WELL, HE WOULD BE OPEN TO ADDING MORE DATES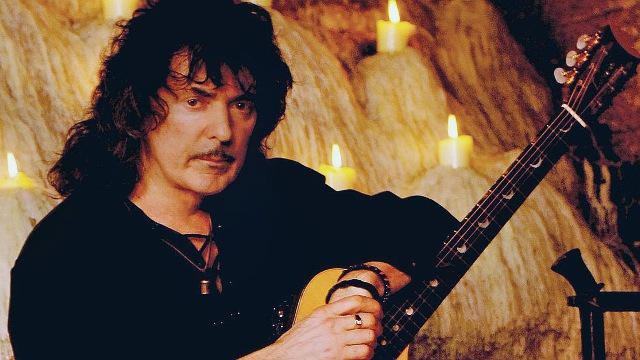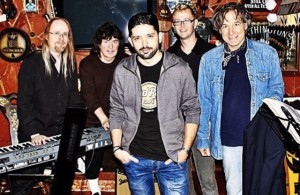 As previously reported, founding Deep Purple and Rainbow guitarist Ritchie Blackmore, has announced that he will be playing three rock shows in Europe under the name of Ricthie Blackmore's Rainbow.
Now the guitarist is saying if things go well, he may be open to doing other shows. Speaking with Rich Davenport's Rock Show about balancing Rainbow and Blackmore's Night commitments, he said, "Blackmore's Night will go on, and this is just a brief intermission of playing some good old rock, but with some good friends and some good musicians. And hopefully everybody's there for the same reason, which is it's good music and it's nostalgia, and hopefully everything goes well. And if it works, we'll do, obviously, more dates. We're only doing three this first time. But, like I said, if it works, we'll do more later on."
Ritchie Blackmore's Rainbow and guests are scheduled to play at two Monsters Of Rock festivals in Germany on June 17th and 18th and one UK show on June 25th in England at Birmingham Genting Arena. More dates are expected to be announced. Ritchie Blackmore's Rainbow will perform "the classic rock anthems of Rainbow and Deep Purple," according to show announcements. Blackmore reportedly plans to film and record the performances for future release.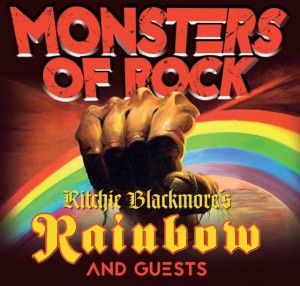 [Thank you to Todd for sharing this story]
additional source: ultimate-guitar.com