GUITARIST RITCHIE BLACKMORE SAYS HE THINKS HIS FORMER BAND, DEEP PURPLE, SHOULD "TAKE A REST"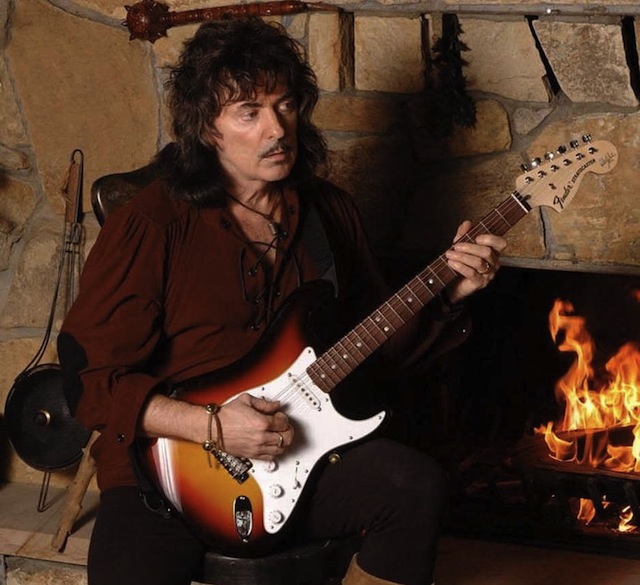 Guitarist Ritchie Blackmore was interviewed by Dutch radio station, Radio Veronica, back in July 2016.
Blackmore was asked what he thinks about his former band, Deep Purple, still touring and making albums, more than twenty years after he left the group.
He replied, "I don't really have much say in it. I left them twenty years ago. But I think, personally, they're milking it a bit too much. And I hear that from a lot of people — that they just keep going. If I was them, I would give it a five-year rest or something. Some of them are not very happy at home, so they like to be on the road. For me, they're doing their thing, which is… What I told them at the time when I left, I said, 'Just get another guitar player. It's no big deal.' So they do their thing."
He continued, "I think they kind of work too hard. And I blame their agent. I know their agent, and I think he's a bit of a whip. They'll work in North India, then be in Australia, then South America, and, of course, now it's showing — a couple of them are starting to become very sick. Ian [Gillan], the singer, he gets sick very often, so I really think they should take a rest, but that's up to them."
Blackmore added, "I remember [late keyboardist] Jon Lord saying, when he was in the band, 'I don't know if this band will ever know when to stop.' I thought that was quite funny."
Listen to the interview below.