GUITARIST RICHIE SAMBORA ON THE POSSIBILITY OF RETURNING TO BON JOVI, "NEVER SAY NEVER"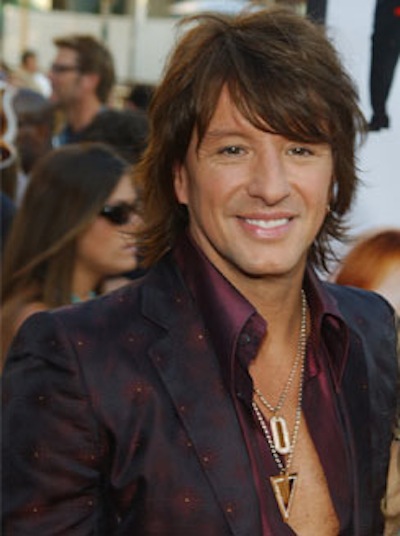 Former Bon Jovi guitarist Richie Sambora won't rule out a return to the band in the future – but he says he has something to prove first.
He's gearing up for the release of his album with girlfriend Orianthi under their RSO banner, which he hopes will demonstrate that there's more to both artists than the public currently believe.
Sambora tells News.com.au, "There's not a lot of male/female duos going on in the world right now – especially two guitar players like us two. First of all the world doesn't know how good Ori sings and writes. The world knows how amazing a guitarist she is, but she's more amazing than people think.
"Then on the other hand you've got me. I'm just Jon Bon Jovi's sideman for most people. That's what they know me as…Together, I think we've reached something that is a new sound."
…Sambora left Bon Jovi under a cloud in 2013, to be replaced by Phil X – but he says it's all water under the bridge now. "We just talked a week ago. Everything is cool," he reports. "They're on a different trajectory, I'm on a different path. Plus I wanted to go out and sing."
When asked about a reunion he replies, "Never say never. There's no malice. You spend 30-something years in a band, that's a long time. Not a lot of bands had that kind of longevity. We weren't a band who took any breaks.
The Rolling Stones or U2 will take three years off so they have a life – we didn't really do that ever. The 30 years we put in probably felt like 50 years."
additional source: Classic Rock via teamrock.com