GUITARIST RITCHIE BLACKMORE BEING BLOCKED FROM ATTENDING THE ROCK HALL INDUCTION FOR DEEP PURPLE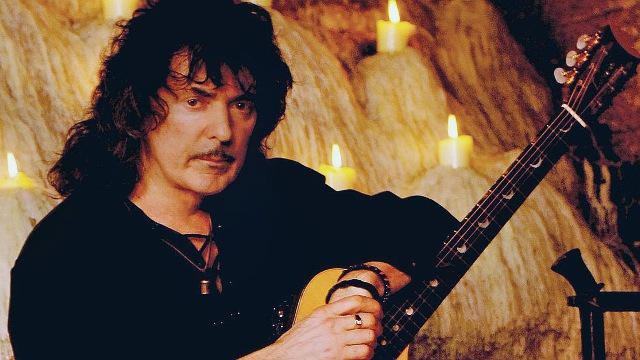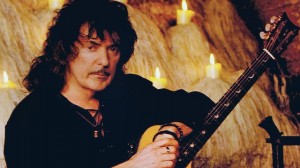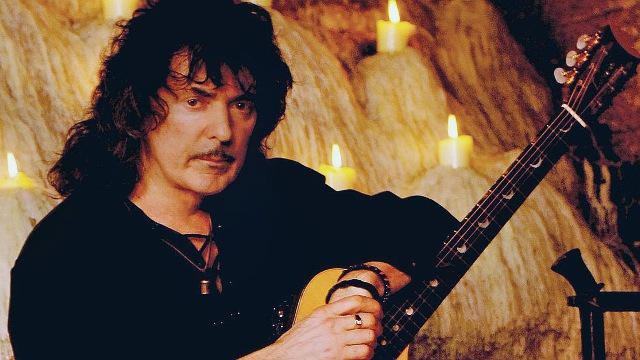 Ritchie Blackmore reports that Deep Purple's manager won't let him attend the band's Rock and Roll Hall of Fame induction.
The guitarist, who co-founded Deep Purple in 1968, said the band's long-time manager, Bruce Payne, has refused to allow for him to take part in the ceremony on April 8th at Brooklyn's Barclays Center.
Blackmore posted the news on his official Facebook page:
"Ritchie was honored by the offer of induction to the Rock and Roll Hall of Fame. He was discussing the possibility of attending, until we received correspondence from the President of the Rock Hall of Fame, who said that Bruce Payne, management for the current Deep Purple Touring Band, had said "No"……….!!!!!"
"Therefore Ritchie will not be attending the ceremony. He sincerely thanks all the fans that voted for him for their support."
The reason for Payne's decision was not apparent, but it likely stems from past issues between Blackmore and the Deep Purple camp. Blackmore sued Payne several years ago for money he says he was owed and for access to the band's accounting. He also sought to be paid a share from T-shirts bearing his likeness that were sold at the group's shows. Blackmore's face was subsequently removed from the items, a move that he found insulting.
Andy Greene of Rolling Stone reports that in a new interview with the magazine, Rock and Roll Hall of Fame President and CEO Joel Peresman says that he reached out to managers for the current lineup of Deep Purple and Blackmore to try and facilitate a reunion. "Deep Purple's manager Bruce Payne told me they were unwilling to perform with Ritchie," he says. "We've had many situations like this in the past and many times these things get worked out for one night, and then they go back to their neutral corners the next day."
Peresman relayed the band's position to Carole Stevens, who manages Blackmore. "I said to her, 'Maybe you can take the high road and reach out to them and see if something can be worked out as far as the performance goes,'" he says. "We would love to have them all play together. We always want to do that. We always want to see the actual inductees that haven't performed together in a long time, if they have the opportunity to come together for at least one night, to do that. We'd like to see it as an organization, and I'm sure fans would like to see it too."
Even if the two sides are unwilling to come to an agreement that allows Blackmore to perform with the current lineup of Deep Purple, the Hall of Fame still hopes that Blackmore decides to attend the April 8th ceremony at Brooklyn's Barclays Center. "I did read on his website that he is having surgery on his hand this month and he'll be out for at least a month," says Peresman. "I don't know how that impacts his ability to play even if he did come, but there is no way he is banned from the ceremony. That notion we would ever do that is patently untrue. We've never banned any inductee. He is invited to come enjoy the evening and accept the award."
…The band was confirmed for induction in 2015, but the honor was diminished by the committee's decision not to extend it to founding bassist Nick Simper or current members Steve Morse and Don Airey. Simper told Classic Rock magazine, "Maybe I am being naïve, but I always thought that if a band gets into the Hall of Fame then all members, past and present, are part of it. Obviously not."
Deep Purple singer Ian Gillan also criticized the Hall for omitting guitarist Morse and keyboardist Airey, calling the decision "very silly." In an interview with Classic Rock last October, Gillan denounced the committee, saying, "I have no respect for them. They're the kind of people that having seen A Hard Day's Night decided that the Monkees would be America's equivalent to the Beatles. They've no idea what goes on in the big, wide world outside of their self-arbitrating surroundings. To me, those people are bloody arrogant and rude."
As for Blackmore,…the guitarist is currently preparing for his first rock shows since 1997, where he'll be performing with a new lineup of Rainbow, his post–Deep Purple group.
Read more at Guitar Player.
[Dana's note: Thank you, as always, to T for passing this story along.]
additional source: guitarplayer.com