GUITARIST RICHIE KOTZEN TALKS NEW WINERY DOGS, SONGWRITING, SOUL MUSIC AND POISON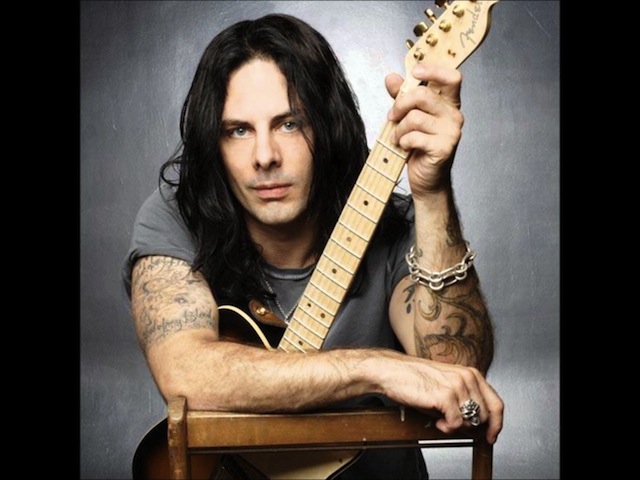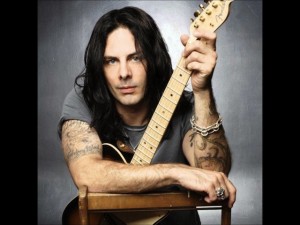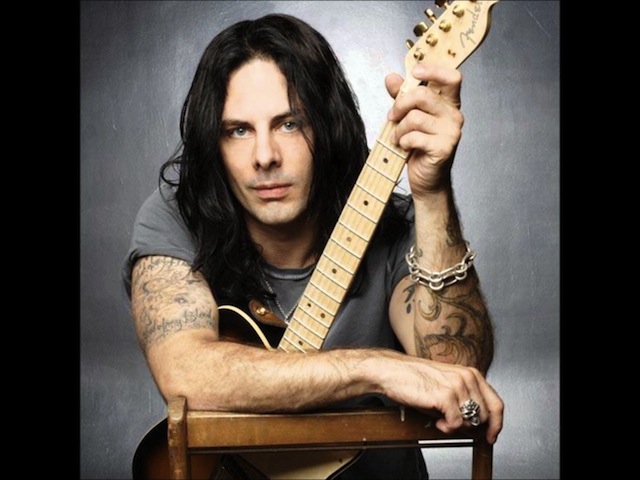 Richie Kotzen of The Winery Dogs (Kotzen/Billy Sheenan/Mike Portnoy) called into Another FN Podcast With Izzy Presley to talk about the new Winery Dogs record Hot Streak.
The new record is a stylistic departure from their self titled debut while keeping their hard rock roots. The lead single Oblivion and a majority if the record is in the vein of what fans came to love with the preceding release while showing a few different sides of their musical tastes. The song Fire has a very Eagles feel while Ghost Town has a Concrete Blonde vibe.
"The record does have a broader style and I think that's a good thing", Kotzen said.
Unlike the debut record, Hot Streak contained no material that Kotzen had previously came up with. On the first record, Richie had brought in songs that he had already been working on.
"I brought finished songs in. I'm No Angel, Damaged, Elevate; they were all recorded. Elevate was actually a little different because I had a verse from another song and that Elevate chorus, so we did some kind of Frankenstein things with what I had written, but there is at least five songs on that first record that came off of my hard drive" he said. "This time, that I just decided in my own mind, that I didn't want to be bringing in my songs. If I'm sitting in a hotel room and I write a song, that's my song. I'll put it on my record and be done with it."
He also said, "I wanted this record to really just come from the three of us, at least from the initial foundation and it really worked well by doing that."
Kotzen also talked about how he is doing it because he enjoys playing with Sheenan and Portnoy.
"The reality is that we do this because we love it and we will keep doing it as long we love it and as there's a base and people that will respond favorably, we're gonna keep doing it" he said.
"I personally don't need to be in a band. I haven't been in a band since 2002 and before that it was another 10 years since I was in a band. I love doing what I do, I'm a solo artist, that's who I am, I will always be that. It's what I enjoy" Kotzen continued.
When getting on the topic of Prince and soul music, he had a message for musicians out there, "As an artist I think it's mandatory you can play at least two instruments, write your own songs, sing your own songs, and then be able to get on stage and do it live and do it well. Yet, there are so many people that are huge recording artists that can't even sings and somehow they are playing stadiums. It's really bizarre, it's a bizarre thing. I try not to think about it too much because it can make think I don't want to be a part of it."
When asked about his time in Poison, he had nothing but good things to say, but also talked about when it went sour for him.
"I joined a band that really opened a creative door for me to do whatever the hell I wanted. That Native Tongue record could have easily been my solo record and they let me do what ever I wanted and the only difference is that I co-wrote lyrics with Bret Michaels and he was the lead singer. They couldn't have treated me better on a creative level during that process" he said. When they started playing live is when the problems started for him.
"When it got really hard and was really like a wake up call and I realized "oh, this is not your band, dude" is when we got on the road and suddenly we're only playing two songs from the new record and I'm up there playing songs; not that they're bad because they're good songs and people like those songs and they sold a lot of records, but it just didn't connect with me. They have a song called "Ride The Wind" and I can remember playing it thinking "I have no emotional connection to this whatsoever; I could be reading a book right now. I'm not here, I'm not present, I'm not enjoying this" and then obviously things happened and I moved on" said Kotzen.
On his departure from the band?
"I can tell you the truth about what happened back then. It was really sensationalized and not nearly as insane as what was put in the press. They needed a story because the tour was bombing and the band was really going into oblivion, so to speak. They needed a story but in the end we're all on good terms".
The entire episode can be heard through Spreaker and iTunes.