GUITARIST RICHIE KOTZEN DISCUSSES THE WINERY DOGS, HIS VOCAL INFLUENCES AND WHAT HE DOES IN HIS SPARE TIME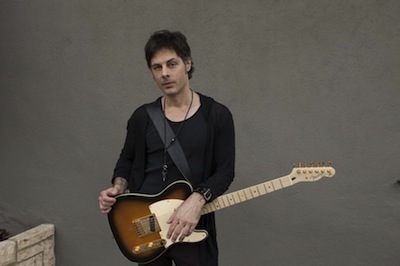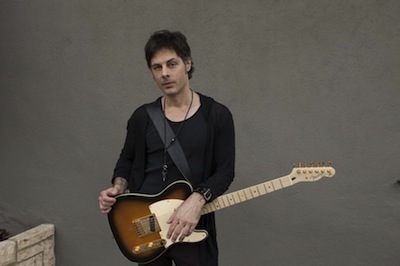 The Examiner spoke with guitarist Richie Kotzen (The Winery Dogs, Solo Artist, Mr. Big, Poison). Portions of the interview appear below.
Question: How did the idea for The Winery Dogs initially come about?
Kotzen: It was actually the DJ Eddie Trunk who brought us together. I received a phone call saying that Billy Sheehan and Mike Portnoy were looking to start a power trio and needed someone to sing, so we came together to jam. The time was right for me, because I had just finished an album cycle and was ready to get involved in something else. We had seven or eight songs by the time our first meeting ended, which really got us going early on.
Question: How do you think your past experiences in bands helped to prepare you for this project?
Kotzen: It's not something I really think about, but there really is no substitute for experience. The most important thing for anyone in a band is to have an open mind, because you're never done learning or embracing new approaches. I think when certain musicians admit that they've arrived, so to speak, the tendency to get stagnant grows and they stop evolving. Checking your ego at the door is critical to ensuring a band's long-term success.
Question: Who were some of your vocal influences when you first started out?
Kotzen: Terence Trent D'Arby was the first singer I really got into, because he was just really soulful in the '80s. I also love early Rod Stewart, David Coverdale, Paul Rodgers, and Stevie Wonder.
Question: How long do you envision the band continuing on?
Kotzen: When people look at our personal histories, I think the tendency is to say that we won't be together very long, but I don't think that's the case, at all. Sure, we have a lot of things going on outside of The Winery Dogs, but we won't stop due to personal matters. I'm sure Billy will do something else and Mike may make another progressive record, but, as long as we're excited about the prospects of continuing, we definitely will.
Question: What type of activities do you engage in during your time away from music?
Kotzen: I'm really involved in remodeling my home and doing stuff around the house. I'm sure that I'll run out of things to improve after a while, but, for now, that's what I get into. I love spending time with my daughter when I'm home and I've also gotten into playing Texas Hold'em quite a bit. When you're on the road so much, you can feel trapped at times, but, then again, when I'm home for too long, I feel the need to get back out on the road, so finding a balanced lifestyle is the key for me.
Read the entire interview at the Examiner.
Photo of Richie Kotzen taken by Travis Shinn.
source: examiner.com