GUITARIST JOHN SYKES DISCUSSES HIS FORTHCOMING NEW ALBUM, TOURING PLANS, AND SAYS, "I LOVE MY FANS, THANK YOU SO MUCH FOR SUPPORTING AND STICKING WITH ME"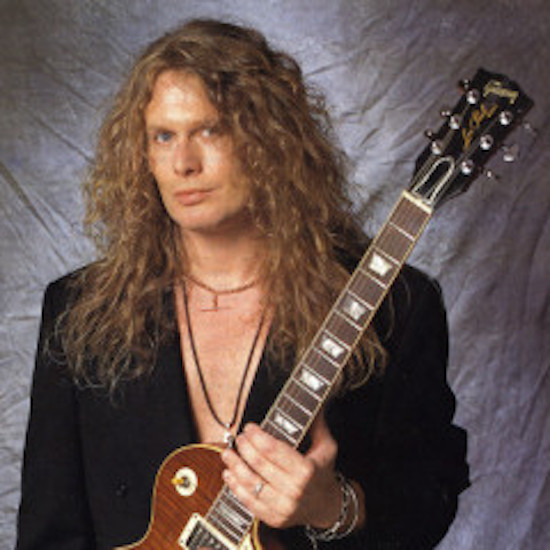 On January 24th, at the NAMM show in Anaheim, California, Jason MacNamara spoke with guitarist/singer/songwriter, John Sykes. Portions of the interview appear below (as transcribed by blabbermouth.net). The interview also appears in its entirety, at the bottom of the story.
On a Blue Murder reunion:
"I'm not sure we're gonna do a reunion, But I've been playing with [bassist] Tony [Franklin] — recently we've been playing [with] my new drummer Fred Boswell Jr. So we've been jamming out. And when I go and hit the road, which will be early summertime, I'm looking forward to playing some of the old Blue Murder stuff. I'm doing stuff from Whitesnake, Blue Murder, the new stuff off the new album. Just old and new stuff mixed together. So there'll be a bunch of that stuff in there. We've been having a lot of fun playing it."
Speaking about signing with Golden Robot Records:
"I signed with them about six months ago. We're getting the album out early summertime. So I'm looking forward to getting it out. The album's been [done] for a while, but I'm looking forward to getting it out. I know the fans have been waiting a long time. And I love my fans, by the way. Thank you so much for supporting me and sticking with me. I'm looking forward to getting out and hitting the road and getting this new album out there."
Bassist Tony Franklin recently discussed Blue Murder, and his current work, with Sykes, read his interview here.