BASSIST TONY FRANKLIN SAYS HE WILL BE WORKING WITH GUITARIST JOHN SYKES, BUT A BLUE MURDER REUNION IS HIGHLY UNLIKELY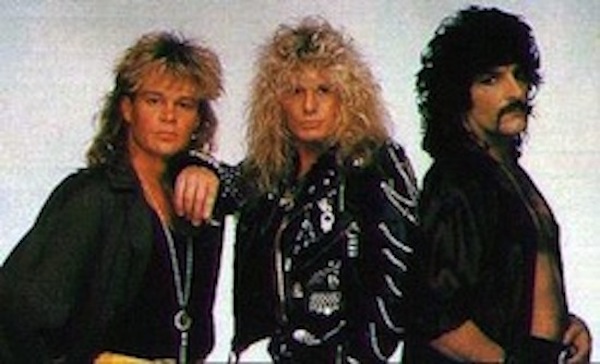 Bassist Tony Franklin recently spoke with Rock Titan, when the subject of Blue Murder, the band consisting of he, guitarist/singer John Sykes, and drummer Carmine Appice, came up.
When asked if a reunion would ever happen, Franklin replied, "That probably will not happen, because — well, not for any negative reasons. We actually almost came very close to doing it. We were gonna talk this time last year, and then Carmine, unfortunately, had some big health challenges. We almost lost him, but he's doing fine now — I mean, he's back playing gigs and touring and everything. But he was caught overseas, and that was part of the challenge. And so he no longer wants to travel overseas, into Europe, because they weren't able to help him, and it was touch and go. So, understandably, I think, wisely, he's not gonna travel outside the U.S. He's still got plenty of work that he's doing — he's touring with The Rascals, he does his Vanilla Fudge stuff, his Drum Wars thing. So he's plenty busy. And then also, John wants to do more than just Blue Murder. He wants to play some of his amazing catalog — Whitesnake, Blue Murder, of course. And he has a new album which is coming out this year. And so we have put together a new band, and we shall be making some headway with that pretty soon."
Franklin added that his new band with Sykes does not yet have a name. "It might be just under John's name," he explained. "I don't know."
As previously reported, John Sykes is set to release his first album in 19 years later this year via Golden Robot Records.
Watch Tony Franklin's interview, below.