GUITARIST JOE SATRIANI DISCUSSES CHICKENFOOT WITH EDDIE TRUNK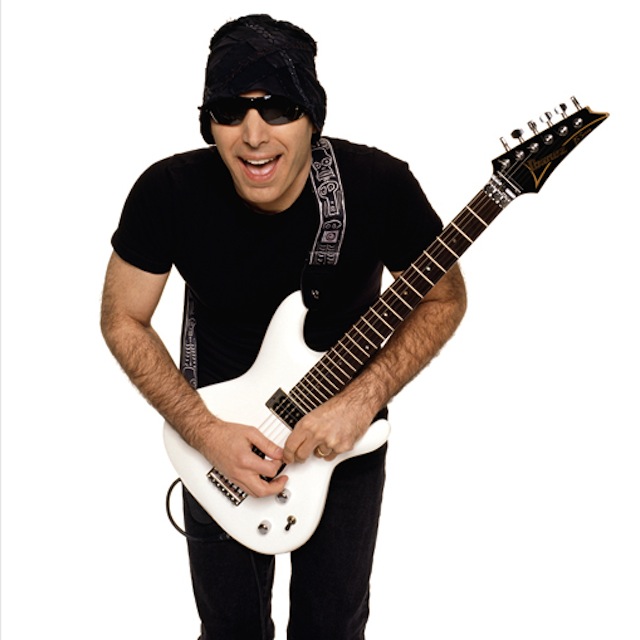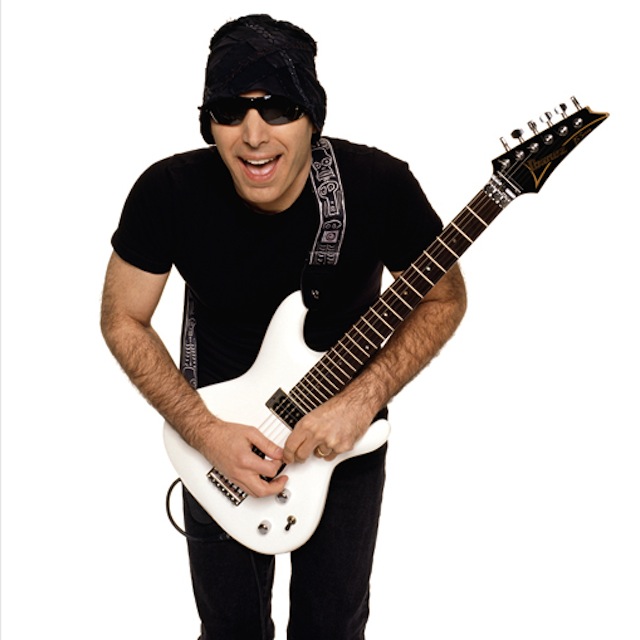 Guitarist Joe Satriani joined Eddie for his podcast on November 19th. Satch answered questions from Eddie as well as ones submitted by fans. In addition to filling Eddie in on what he has planned for 2015, Satch discusses his innovative Chrome Dome hard drive (which features Satriani's
entire catalog/a> in the form of a miniature chrome replica of his head), the engineers behind remastering his tracks, EDM music, Chickenfoot, Deep Purple, overcoming discouragement in his youth, and more. A small highlight from the discussion appears below as transcribed by blabbermouth.net.
When asked if he thinks Chickenfoot will ever release another album, he responded: "I'm not sure. I'm always that guy that's bugging them. I think I drive them crazy, because I'm always writing songs, I'm sending them demos and saying, 'C'mon, let's do it. Let's do it. Let's do it.'"
First of all, Sam, Mike and Chad, they've got other things to do. And Chad, of course, is right in the middle of an album project with the Red Hot Chili Peppers, and so that's a difficult thing; that's his main band. And Sam and Mike are now part of Sammy's band [The Circle, also featuring drummer Jason Bonham], and they have a schedule. And then Sammy, along with all of his businesses, both for profit and for charity, is also extremely busy. So I come back from being around the world and touring and doing this stuff, and I'm, like, 'C'mon, let's go. Let's go.' And they're, like, 'Well, hold on a minute.' And then I'm off again. So I guess I'm partly to blame because of my busy schedule.
[Chickenfoot] is the only band I've ever been in, really, since I left New York that made records. I became a solo artist sort of by accident, and then I've been doing that since '86. And all of a sudden I get a chance [to launch a band] from the ground up…
It's different from playing with Deep Purple or Mick Jagger; this is a band of equals writing original material. And so I really want it to fly, you know what I mean?! I really wanna put in as much time as I can get into the band. But it's a little different for the other guys, because they have history and they have current commitments — especially Chad; he's in a world-famous band already. [Laughs] So, I think that's where it's always a bit funny. We're trying to get our priorities straight, and we probably never will. But I do think there's a couple of more records in there somehow.
It becomes a little bit stranger as the music industry changes; it's rolling away from focusing on albums and I think that puts Chickenfoot in an even more awkward position because I think a rock band needs to put out a record and tour; I think that's what you've gotta do. And the putting out a full album and touring is something that, I think, that the four members of Chickenfoot are having a hard time fitting into their future schedule. Recording songs, that'd be a piece of cake and we'd love to do it, but I think it's how we proceed after we record songs. Because we're not a singles band, really, we're not a video band, we're not a band that shows up at a TV show with a huge production with clowns and animals and dancers and explosions and stuff; we're a rock and roll band."
To download Eddie's entire podcast with Joe Satriani, please click here.