GUITARIST JAKE E. LEE SAYS THAT HE WAS ASKED TO JOIN MÖTLEY CRÜE TO POSSIBLY REPLACE MICK MARS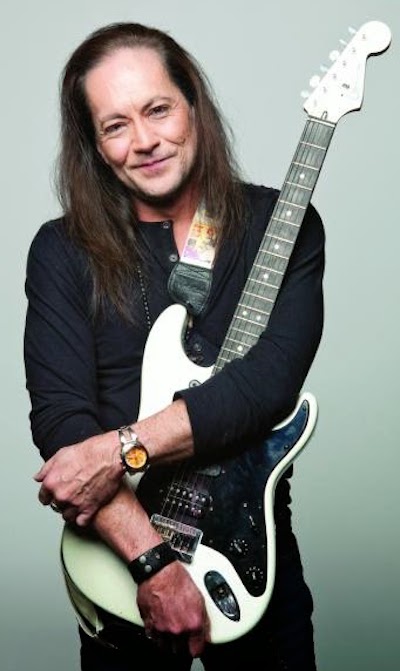 Guitarist Jake E. Lee recently spoke with Tone-Talk , excerpts from the interview appear below, as transcribed via blabbermouth.net.
Speaking about how he was asked to join Mötley Crüe:
"I quit Ratt. I had nothing going on. I was going to Mötley's f–king gigs… Nikki and Tommy wanted me in the band. They actually wanted me to replace Mick — which you can understand that. [I was] f–king better looking and f–king better playing. They wanted me to replace Mick. Mick's in-law or whatever was funding the band, so that didn't happen. And there was [talk of Mötley Crüe] maybe [having] two guitar players, which even then, I was, like, "Mötley Crüe, two guitar players? I don't know about that.' So, anyway, it kind of started with that. 'Cause there was that thing going. Whether somebody denies it or not, that's what started the rift between me and Mick."
On Mötley Crüe opening for Ozzy in 1984:
"I'm not saying I had a big deal to do with it, but I remember Sharon [Osbourne] saying, 'This Mötley Crüe. What do you think about [them] opening?' I said, 'F–king Mötley Crüe. I think they're gonna be the next big deal.' So Mötley Crüe is opening for us now. At at one point, I'm out partying with… I think it was Tommy… It might have been Vince [Neil]. Who knows? Whoever Mick's roommate was. We go back to the room, and Mick's in his pajamas and he's very upset with us. It was with RATT too — I remember Robbin [Crosby] was there, Stephen [Pearcy] was there. Mick, being the old man, as everybody joked about [him], he made a complaint. I'm not sure what I said. I think just called him 'the old man' and [told him to] shut up. And he did look over at me and said, 'At least I'm not a slant-eyed Japanese bastard.' And I did not like that — did not like it. I hadn't heard it, actually, since I was in grade school — the whole 'slant-eyed Japanese' thing. And it pissed me off. I walked over. I was gonna beat the f–k out of him. And it was Robbin Crosby, who was six-five, he came up to me, picked me and said, 'C'mon, Jake. None of that s–t matters.' And he carried me out of the room."
He added that he and Mars "made up after that," and he stressed that he didn't believe Mick was "so much racist as he [just wanted to] attack me 'cause I was younger, better looking and I was a better guitarist."
Talking about what he thinks his career might have been like had he joined Mötley Crüe?
"It's an interesting [thought]. What would Mötley Crüe have been if I was the guitar player? I'm not even necessarily saying it would be better. Nothing against Mick. [He had] great tone, f–king good rhythm. [He] probably was what they needed to be big. They wouldn't have been as big with me. Musically, they might have been better."
Lee is currently promoting Patina, the second album from his band, Red Dragon Cartel, which was released in November.
Listen to Jake's interview, below.