ACCEPT STREAM NEW SINGLE, "LIFE'S A BITCH"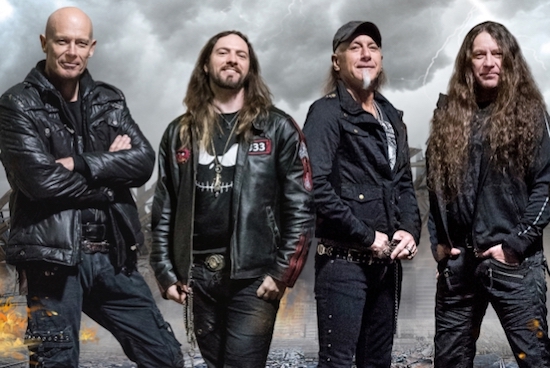 Accept have released a special seven-inch vinyl single, featuring a brand new studio track titled "Life's A Bitch" as well as Restless And Wild (Live at Wacken 2017), on the B-side. 
Guitarist Wolf Hoffmann says, "We love the title of the single… Who does not agree to that 'life's a bitch?' It is universal, even if the stories are different. Everybody knows what that means."
Listen to the song below.
Accept's latest release was, Symphonic Terror – Live At Wacken 2017, on Nuclear Blast records. It features a unique show, shot on August 3rd, 2017 at the Wacken Open Air festival, where the band played the biggest and most extraordinary show of its career in front of 80,000, on top of thousands more fans watching via a live stream.