JAKE E. LEE'S RED DRAGON CARTEL TO RELEASE "PATINA" ON NOVEMBER 9TH, POST VIDEO FOR NEW SONG "HAVANA" ONLINE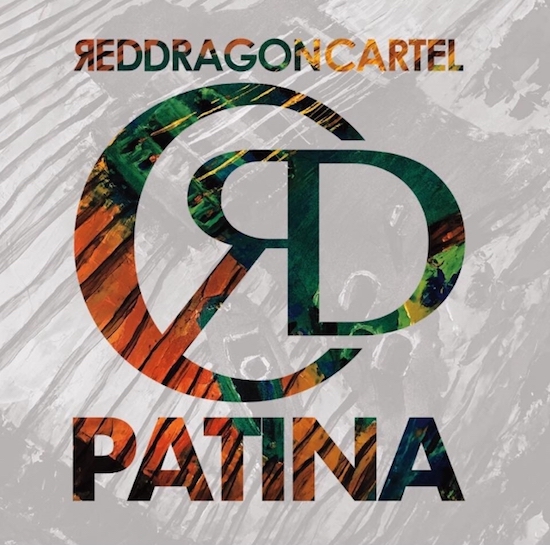 Red Dragon Cartel, the band led by former Ozzy Osbourne and Badlands guitarist Jake E. Lee, will release its second album, Patina, on November 9th through Frontiers Music Srl.
The follow-up to the band's eponymous 2014 debut, Patina marks the group's first release with drummer Phil Varone (Saigon Kick, Skid Row) and bassist Anthony Esposito. The band's current lineup is rounded out by singer Darren James Smith.
Red Dragon Cartel's new album was recorded at Esposito's Obscenic Arts studio in Dillsburg, Pennsylvania and was reportedly mixed by legendary producer Max Norman, who has previously worked with Ozzy Osbourne, Megadeth, Savatage and Loudness, among others.
Patina marks a change of style from the debut Red Dragon Cartel album, featuring a more bluesy hard rock direction as opposed to its predecessor's heavier leanings.
Lee says, "The first album was more of a piecemeal production with some of the song ideas being 10 years old and never having more than one player in the room at any time. I wanted to do this one from scratch with all the songs originating and worked on with everyone in the room, on their instruments. It felt much more organic, like the way I used to do it for the first 20 years of my career — more honest to my roots."
When asked about his musical inspirations for the record, Jake says, "My inspirations for Patina are from the artists I loved during my youth. Robin Trower, Santana, Black Sabbath, Captain Beyond, Thin Lizzy, Grand Funk Railroad, David Bowie… I could go on and on, but let me also say that there are also hints of Sly & The Family Stone, Dick Dale, psychedelia and even some George Benson. Don't let any of that scare you — it all makes sense!"
Patina is a definitive statement of Jake's unbelievable skills with a monster production from Esposito and a perfect mix, courtesy of Norman, whose relationship with Jake dates back to the guitarist's days with Ozzy Osbourne.
Patina track listing:
1. Speedbag
2. Havana
3. Crooked Man
4. The Luxury Of Breathing
5. Bitter
6. Chasing Ghosts
7. A Painted Heart
8. Punchclown (bonus track)
9. My Beautiful Mess
10. Ink & Water
The official music video for Havana can be seen below.