GUITARIST GEORGE LYNCH EXPLAINS THAT HIS NEW INSTRUMENTAL ALBUM, "SEAMLESS" STARTED OUT AS A LYNCH MOB RECORD, BUT "NOBODY WAS REALLY FEELING IT"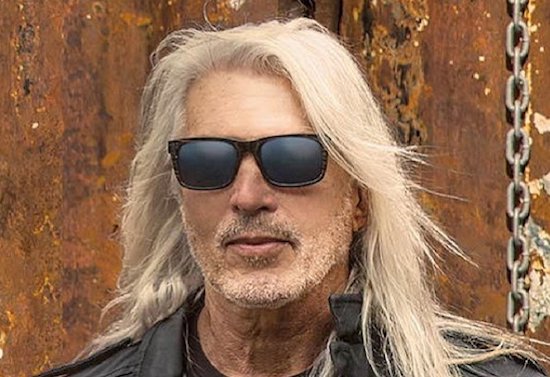 Iconic guitarist George Lynch spoke with Anne Erickson of Audio Ink Radio, highlights from interview appear below.
On what made now the right time to release his debut instrumental album, Seamless:
"The real story is, I had written a record intending it to be a new Lynch Mob record, and it didn't pan out, because none of the vocalists that I talked to, and worked with on it, could really come up with anything to go over it. Nobody was really feeling it, and that's the first time that's ever happened to me as long as I can remember where I completely failed at a record. It wasn't even salvageable. Looking at it and listening to what these singers were telling me, the critique of it was that it was just too intricate and too busy and too involved and wasn't leaving enough space for the vocals to put their footprint on it, and I got that. I'm usually aware of the kind of thing when I'm writing, so I don't know how that happened. I think I just got carried away and was having fun with the compositions. I think by default – a happy accident – I was making an instrumental record and didn't know it." [Dana's note: Listen to Death By A Thousand Licks, here.]
Discussing, occasionally playing live shows with Dokken:
"It's been great. We make up for the rustiness, and I think this is true of almost all bands that I've talked to as we're all reemerging here- we make up for the rustiness and blow off the cobwebs and stuff with enthusiasm. All the bands are so excited about…being onstage again. Everybody has this energy and joy that I didn't see before. When I think pre-pandemic, a lot of people were out there just sort of going through the motions, and this is what we do, and it was routine. Now, they're very appreciative of being back out there again, as are the audiences…We just played a show in Vegas, and I think it was probably one of the biggest crowds they've had there. I'm not saying that to brag or anything. I'm just saying that's what I was told. So, there's a lot of great energy…If it gets to the point where it starts locking down again, it's going to be very hard on people, because music is so important to people. It's crazy…"
Talking about changing the Lynch Mob moniker to George Lynch's Electric Freedom:
"It's liberating, actually, to be quite honest with you. To have a new band and a new name and a name that- I mean, just the power of the name, because with the new name…it really is electric freedom. I didn't even think of it that way, but Michael Devin and I were were talking the other day on the way home, and we were like, this really defines the band- the name really does. Because we're plugged in, we do a lot of off-the-cuff improvisation during our show, which you don't see very much in rock 'n 'roll anymore, not since the '70s, and we're big fans of that…I like to bring the audience another perspective and another dimension to what can happen onstage, and that is the creative moment in real time- experiencing that and witnessing that, and for me to play that and the band to play that… Every time you [come] and see my band, it's going to be different. It's going to be different members, we're going to play different material, and it's like snowflakes."
Read more at Audio Ink Radio, and for more details about George Lynch's first instrumental album, Seamless, please click here.