GUITAR ICON GEORGE LYNCH RELEASES BLAZING FIRST SINGLE "DEATH BY A THOUSAND LICKS" FROM FIRST-EVER INSTRUMENTAL ALBUM "SEAMLESS"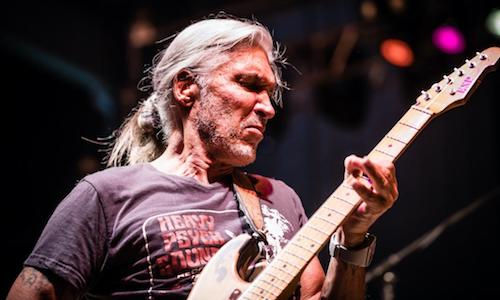 On the heels of the announcement of his first-ever full-length instrumental album Seamless, guitar icon George Lynch has released the album's debut single Death By A Thousand Licks. George opens the track with firecracker guitar licks that seem to emanate from another galaxy. With drum and bass then quickly entering the fold, George takes the listener speeding down a sonic highway full of guitar tricks and acrobatics, arguably packing more licks than the song title suggests. Fans who pre-order the album on iTunes will receive an instant download of Death By A Thousand Licks. Listen to George shred on Death By A Thousand Licks, below.
"Death By A Thousand Licks was the last piece I wrote for Seamless," George Lynch explains. "I decided to do something that was maniacal and shooting from the hip, completely improvised. It isn't really intended to be a fully developed composition but more of a vehicle for solo insanity. I think at least half of what I played is in the right key."
Pre-order Seamless on iTunes here. 
To read more about this release, and to view a complete track listing, please click here.