GUITAR WORLD'S 11 ESSENTIAL THRASH METAL ALBUMS, SEE IF YOU AGREE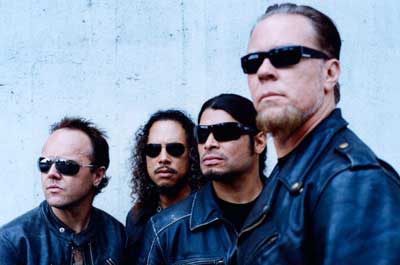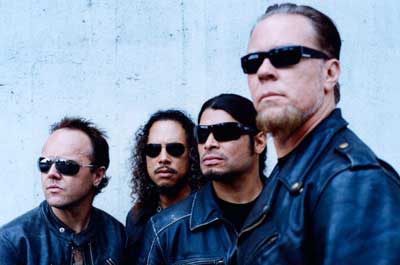 Guitar World lists the 11 essential thrash metal albums every self-respecting metalhead should have in his/her record collection and explain the reasons why, as for 11? "Well, it's one louder, isn't it?"
Here is their list. What do you think?
Metallica: Master of Puppets
An extraordinary display of the full range of thrash metal's capabilities. Although Puppets isn't quite as groundbreaking as the band's two previous efforts, its huge sound an ambitious scope make it Metallica's — and thrash metal's — finest moment.
Slayer: Reign In Blood:
On which Slayer stake their claim as the masters of brutality, bar none. In 1986 this was the fastest and most depraved music in existence. Twenty-eight years on, it still is.
Megadeth: Rust In Peace:
Dave Mustaine & Co. were always touted as the most dangerous band in thrash, but here they show that they earned that title for their wicked instrumental dexterity rather than for their infamous bouts with drugs and alcohol.
Exodus: Bonded By Blood:
An influential and essential early thrash masterpiece. Exodus never received the level of recognition enjoyed by many of their peers, but no band was ever more dedicated to the cause than these Bay Area bashers.
Metallica – Kill 'Em All:
The sound and Fury of Metallica's debut sparked the birth of a genre. Powered by galloping tempos and air-tight riffing, Kill 'Em All rumbles along with the intensity of a well-oiled machine, its menacing ferocity barely concealing the giddy excitement at its core.
Anthrax: Among the Living:
The first half of the record comes close to thrash perfection, comprising as it does four rapid-fire, neck-snapping tunes that are among Anthrax's best work.
Testament: The New Order
On the group's second record, Alex Skolnick is a teenage shredaholic happily splattering sweep arpeggios all over the band's thrashy grooves and singer Chuck Billy's paranoid, apocalyptic tirades.
Overkill – The Years of Decay:
This is music as cold and hard as the New York/New Jersey streets that Overkill call home.
Possessed: Seven Churches:
Four high school friends conjure the devil in their parents' garage and in the process give birth to death metal.
Pantera: Cowboys From Hell:
Pantera are perhaps the one band revered equally by old and new-school metalheads, and Cowboys, their major label debut, was as influential in the Nineties as Kill 'Em All had been in the previous decade.
Kreator: Coma of Souls:
Often overlooked by thrash fans on this side of the Atlantic, Kreator are another classic thrash band who many would say are churning out the best albums of their career now. That said, it's tough to beat the pummeling riffs found on 1990's Coma of Souls.
source: guitarworld.com