SEASON 13 FINALE OF VH1 CLASSIC'S "THAT METAL SHOW" WELCOMES GUITARIST JOE SATRIANI AND COMEDIANS ARTIE LANGE AND JIM BREUER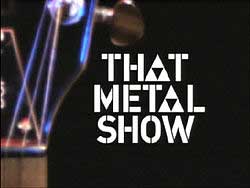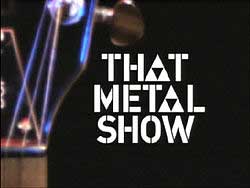 That Metal Show wraps up its latest season, lucky number 13, with a guitar player's dream episode. Guitar virtuoso and instructor to some of music's finest players, Joe Satriani, stops by the set to chat with hosts Eddie Trunk, Don Jamieson, and Jim Florentine. Joe shows off his upcoming release: the complete music anthology contained inside a USB mounted miniature replica of Joe's head, and trademark sunglasses. Joe updates the hosts and audience about his upcoming tour, future plans, and the status of his latest band Chickenfoot; with Sammy Hagar, Michael Anthony, and Chad Smith. Joe also engages the hosts in the rapid-fire Q&A segment, Put It On The Table. His answers include the songs he wishes he wrote and the other bands he would have liked to have been a part of. The season finale of That Metal Show airs this Saturday, April 5th at 11:00PM ET/PT.
Comedians Artie Lange and Jim Breuer join the illustrious panel to discuss their love of metal and comedy. Artie discusses how he always seemed to watch "That Metal Show" while in rehab (a clinic favorite), and Jim treats the crowd to some of his finest metal impersonations, not to mention an amazing Jim Florentine impression. Episode twelve also features the hosts' Pick Of The Week, a Throwdown pitting the AC/DC classic songs For Those About To Rock and Highway To Hell" against each other, and a TMS Top 5 discussing the Top 5 Desert Island Hard Rock Albums. This week's Stump The Trunk finds Eddie ending the season with the audience testing his knowledge of all things Satch, with some less than victorious results, which of course brings out everyone's favorite Miss Box Of Junk, Jennifer.
Guitar legend Yngwie Malmsteen returns to That Metal Show for the season finale, after shredding the walls down in episode 11. He is the only guest musician to perform twice this season. Yngwie wows the crowd with his fretwork and even shares a story of him and his colleague, Joe Satriani, playing together in the past.
Season 13 of That Metal Show premiered on January 18th with guests M. Shadows, Zakk Wylde and Jason Hook. This season brought some of the biggest names in hard rock and heavy metal to the show including members of Kiss, Alter Bridge, Lamb of God, Living Colour, The Winery Dogs, Motley Crüe, Sevendust, Anthrax, and Megadeth. Season 13 also featured some of the best performances in the show's history, with the likes of Ron "Bumblefoot" Thal, Joel Hoekstra, Charlie Benante, and Lita Ford, among others.
This season marks some monumental changes for the show as it returns to New York City for Season 13. Previously, the show was taped over several days of one week out at Sony Studios in Los Angeles. The new season is shot at Metropolis Studios on Tuesday nights for broadcast that Saturday. Season 13 also consists of 12 new episodes making it the longest season in the show's history. Fans can also catch the complete season 12 and brand new exclusive bonus clips at ThatMetalShow.VH1.com and in the new VH1 app. New episodes of season 13 launch on the web and in the app every Sunday morning following the show's on-air premiere.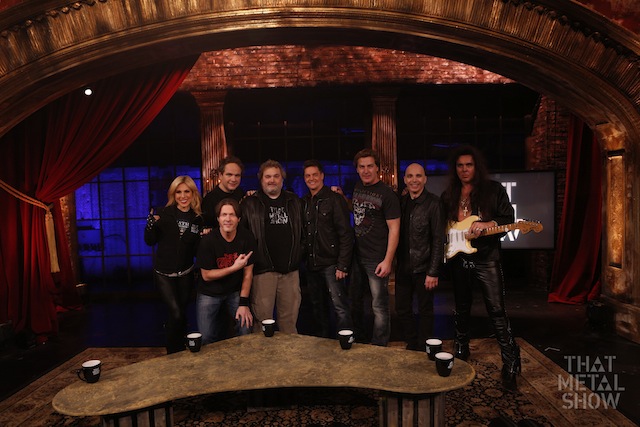 photo credit: Colin Douglas Gray