GUITAR ICON RITCHIE BLACKMORE SAYS THAT HIS LATEST VERSION OF RAINBOW WILL NOT RECORD ANY NEW MUSIC, NOR TOUR PAST THEIR THREE SCHEDULED SHOWS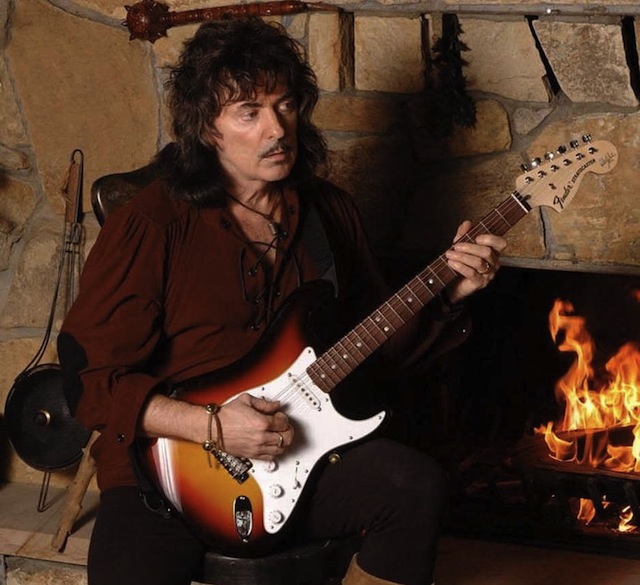 Ritchie Blackmore has ruled out the possibility of touring or recording with the latest Rainbow lineup.
He has no plans to continue the project beyond their three concerts in June – and remains committed to Renaissance music and his band Blackmore's Night.
His comments come after Rainbow bassist Bob Curiano said the band were ready to record any time they were asked, and former singer Joe Lynn Turner said the band's legacy would be tarnished if no studio work was undertaken.
Asked if there's any chance of a world tour, Blackmore tells the Italian website SpazioRock, "No. Also, there will not be any new studio album. I thought I'd just get back to playing the old songs one more time. My commitment lies with Blackmore's Night – this is just a few dates for fun."
He offers a reason for selecting an all-new lineup for the rock shows, "I'm not a big fan of names," he says. "I believe in playing with good musicians rather than famous people."
The guitarist recently underwent surgery on his left hand, and says, "The recovery is coming along. Any operation on fingers is always involved, but I don't foresee any problems."
Rainbow play the Monsters Of Rock festival in Germany on June 17th and 18th, then at the Genting Arena, Birmingham, UK, on June 25th.
additional source: teamrock.com/news