GLENN HUGHES DISCUSSES FORMER TRAPEZE AND JUDAS PRIEST DRUMMER DAVE HOLLAND AND SAYS, "[HE] WAS AN INCREDIBLE DRUMMER AND A GREAT GUY"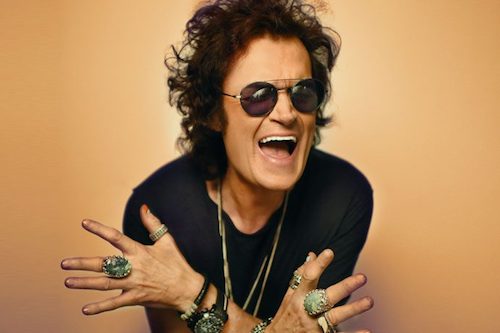 Bassist/singer Glenn Hughes spoke with the Music Mania podcast the passing of former Trapeze, and Judas drummer, Dave Holland.
Hughes said (as per Blabbermouth.net, "Dave was my first drummer in Trapeze. And what an incredible drummer and a great guy….I've lost both members of Trapeze — I'm the last one standing again. Of course, Dave had some difficulties later in life, which we know about. But all I wanna talk about is how great [he] was around me in those early years. Trapeze [was] the '70s, before I went on to join Purple and Mel went on to join Whitesnake and Dave went on to join Judas Priest. Those were very, very formative years for me, for a young musician from the north of England, to come out to the United States and have a career. Very important."
Listen to Hughes' interview, below.