GIUTARIST ULI JON ROTH ANNOUNCES "THE ULTIMATE GUITAR EXPERIENCE" 2016 TOUR DATES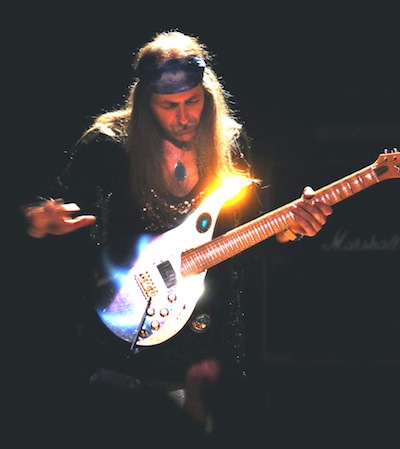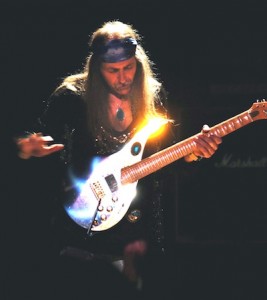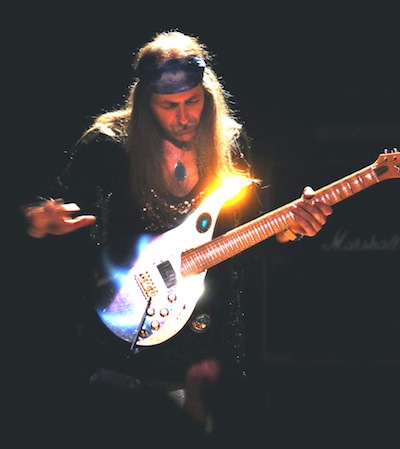 Uli Jon Roth has announced next year's The Ultimate Guitar Experience tour dates which include guitarists Jennifer Batten and Andy Timmons (Danger Danger).
Roth says, "I'm really looking forward to this tour and I'm sure that between the three of us – and the audience – sparks will fly. We will all play our own separate sets first and then play some pieces together, which should be great fun."
He adds, "My own set will be drawn from a combination of all my albums, including the latest Scorpions Revisited and Transcendental Sky Guitar, but I will also emphasize some Electric Sun songs which I haven't played live for over 30 years and which I feel deserve to be heard again. This is in order to celebrate the 35 year anniversary of the release of the first Electric Sun album, Earthquake."
The trio will also play an acoustic set for VIP ticket holders prior to the main show, where they'll perform a different selection of songs from the later set.
Roth continues, "In that context, you are also going to be able to be present at an onstage rehearsal of some of my new songs for the next album. This is an unusual idea, but I always felt that songs are benefiting greatly from being played in front of a live audience before actually recording them. I am sure that this will help us to galvanize things and to fully crystallize the new material that I have written."
Purchase VIP tickets, ulijonroth.com/vip-passes.
The Ultimate Guitar Experience 2016 tour dates:
Feb 26: Fort Lauderdale Culture Room, FL
Feb 27: Orlando Plaza Live, FL
Feb 28: Atlanta Variety Playhouse, GA
Feb 29: Nashville The Basement East, TN
Mar 2: Dallas Trees, TX
Mar 3: New Orleans House Of Blues, LA
Mar 4: San Antonio The Korova, TX
Mar 5: Houston Concert Pub North, TX
Mar 8: Phoenix Joe's Gotto, AZ
Mar 9: Las Vegas Country Saloon, NV
Mar 10: Ventura Theater, CA
Mar 11: Ramona Main Stage, CA
Mar 12: Los Angeles Whisky A GoGo, CA
Mar 13: San Jose Rock Bar Theater, CA
Mar 14: Concord Vinnie's, CA
Mar 15: Reno PB&JJs, NV
Mar 16: Redding The Dip, CA
Mar 17: Portland Dantes, OR
Mar 18: Seattle Studio Seven, WA
Mar 19: Vancouver BC Venue, BC
Mar 22: Denver Oriental Theater, CO
Mar 24: Moorehead The Garage, MN
Mar 25: Savage Neisens, MN
Mar 26: St Charles Arcade Theater, IL
Mar 27: Chicago Reggie's, IL
Mar 28: Detroit Token Lounge, MI
Mar 29: Toronto Mod Club Theater, ON
Mar 30: Montreal Katacombes, QC
Mar 31: Londonderry Tupelo Music Hall, NH
Apr 1: Ottawa Brass Monkey, ON
Apr 2: Poughkeepsie The Chance, NY
Apr 4: New York B.B. King's, NY
Apr 5: Sellersville Theater, PN
Apr 6: Pittsburgh Rex Theater, PN
Apr 8: Melbourne Black Box Theater, FL
additional source: classicrock.teamrock.com