GEEZER BUTLER ON ANOTHER BLACK SABBATH ALBUM: "NEVER SAY NEVER"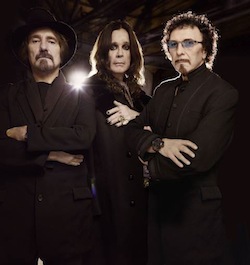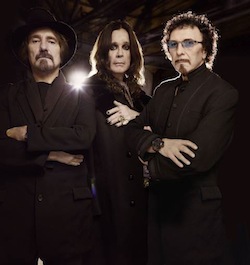 Gary Graff of Billboard reports:
Geezer Butler says that he's happy that he and his Black Sabbath mates Ozzy Osbourne and Tony Iommi "were able to come together and do one final album"-13, which comes out June 11th and is currently streaming on iTunes.
Um…final?
"Well, I guess you should never say never," the bassist tells Billboard. "It could be, though. We'll see how this album goes, see what happens." And Osbourne, who's appearing on his first Sabbath studio album since 1978's Never Say Die, also prefers caution when talking about future Sabbath recordings. "Let's put it this way; it's taken us 35 years to do this one," he notes with a laugh. "So if there's gonna be (another) album there's gonna be an album but I don't want to say if there's going to be a follow-up. I wouldn't mind doing another Sabbath album with them, though."
Read more at Billboard.