FRANK HANNON ANNOUNCES COVER SONG PROJECT "FROM ONE PLACE…TO ANOTHER," PRE-ORDER NOW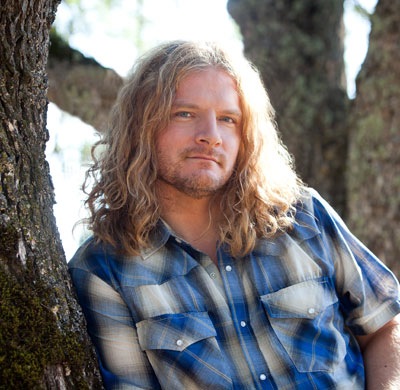 Tesla guitarist, Frank Hannon, is proud to announce his new solo project, From One Place… to Another, a series of albums comprised of cover songs will be available everywhere January 26th.
"The songs that I contributed to Tesla, What you Give, Gettin' Better and Love Song, have always had an acoustic, country or bluesy vibe to them," says Hannon. "I love to sing and my father-in-law Dickey Betts encouraged me to step up to the microphone with guitar in hand. He sang many hits in the Allman Bros Band and Blue Sky is one of my all time favorites."
From One Place… to Another Vol. 1 is the first of three albums to be released in 2018 and features special guest appearances by Paul Jackson (Blackberry Smoke), Duane Betts (son of Dickey Betts of the Allman Brothers Band), Matthew and Gunnar Nelson (sons of Ricky Nelson), Roger Fisher (original Heart guitarist) and many others.
"I recorded the majority of the songs while on tour with Tesla in dressing rooms, hotels, buses and even bathrooms using a handheld recorder," continues Hannon. "I also went to friends' houses to capture performances and traded files over the internet, bringing home the digital files to mix and embellish in my studio."
Frank will be on the road performing solo on a few dates through the end of the year and announcing additional solo concerts in 2018.
"I started this project a few years ago and it has evolved substantially with the help of my friends," declares Hannon. "What started as learning a few songs to sing turned into multiple albums of cover songs, tributes and collaborations with many inspirational artists."
Everyone from Lukas Nelson to The Church to JJ Cale are covered on Volume 1, with an expansive scope of genres to be covered in the coming releases.
"Each song and album are very different from one another, as are my musical tastes," admits Frank. "From 'Blue Sky' to the most current song on the release, 'Sunrise in Texas', the music and even my voice go 'From One Place… to Another'. Needless to say, that album title has many meanings for me."
From One Place… to Another Vol. 1 Track Listing:
1. Blue Sky feat. Duane Betts (Dickey Betts / Allman Brothers Band)
2. Call Me The Breeze feat. Paul Jackson of Blackberry Smoke (JJ Cale, made famous by Lynyrd Skynyrd)
3. Under The Milky Way feat. Duane Betts (The Church)
4. Jim Dandy To the Rescue feat. Tommy Curiale & Alyson Kimball of Johnny Winters Band (Lincoln Chase, made famous by Laverne Baker & Black Oak Arkansas)
5. You're My Best Friend (John Deacon made famous by Queen)
6. Garden Party feat. Matthew & Gunnar Nelson (Rick Nelson)
7. SunRise in Texas (Blackberry Smoke, Michael Tolcher)
8. I Hear Ya Knockin (Dave Bartholomew)
9. Joy To The World feat. Ron Keel (Hoyt Axton)
10. Four Letter Word (Lukas Nelson)
To pre-order, click here.