DEF LEPPARD GUITARIST PHIL COLLEN SAYS "HYSTERIA" IS "THE BEST THING WE EVER DID"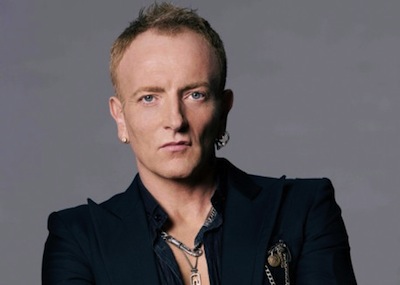 Def Leppard's Phil Collen has reflected on the band's classic 1987 album Hysteria.
The follow-up to 1983's Pyromania was a massive success, racking up more than 25 million sales worldwide and spawned hit singles including Animal, Pour Some Sugar On Me, Love Bites and Armageddon It.
And while looking back on the record with Music Radar, the guitarist acknowledges its lasting legacy.
Collen says, "I think it's the best thing we ever did. It was our commercial and creative zenith. Most of the credit goes to producer Mutt Lange, because he really pushed us to do something different.
The first thing he said was, 'We can't make Pyromania 2, because every other rock band in the world is doing that. We've got to dig a bit deeper, and it's gonna be a lot of hard work.
Jimi Hendrix probably could have done it in his sleep. But us mere mortals have to work hard at it. But it paid off. Because here we are, 30 years later, still talking about it."
Collen continues, "The thing is, a lot of guitar players, they all read from the same book, play from the same licks. With that album, we worked. We went somewhere. Mutt taught us how to sing, how to play guitar better. I came out of Hysteria a better player, without a doubt."
Collen says that "the melody was king" on the album and that the guitars were there to enhance the sound, and adds, "Hysteria does sound like an 80s album, but it was trying to. It was trying to cross over, and hard rock bands didn't really do that. There was a big difference between, say, Priest, Maiden and us. We were more in the area of The Police and Billy Idol and even ZZ Top, who were a blues band – but they'd done this electronic album, Eliminator and had their biggest hit. It wasn't about trying to be a big, macho rock band. It was about trying to create great music."
Read the full interview with Collen over on Music Radar, where the guitarist talks about his approach to playing on the landmark album, the riffs he used on Hysteria, the solos, and much more.
Earlier this year, Def Leppard released the 30th anniversary edition of Hysteria on several different editions, including a super-deluxe package and a double vinyl version.
source: Classic Rock via teamrock.com