FORMER TESLA GUITARIST TOMMY SKEOCH'S NEW BAND, RESIST & BITE, DEBUT ALBUM RELEASED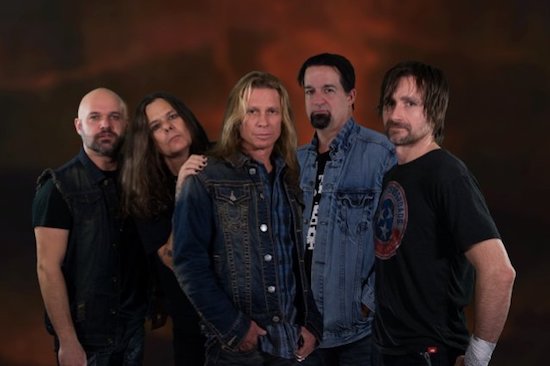 Former Tesla guitarist Tommy Skeoch's band Resist & Bite recently signed with Atlanta based Lor Live Records. They proudly announce the release of their self-titled debut album featuring Tommy Skeoch (formerly of Tesla), Nathan Utz (formerly of Lynch Mob), Steve Stokes (formerly of LoCash), David Parks, and Brian Powell. The album was recorded at Sound Stage Studios in Nashville, TN.
The album is available on all streaming and digital platforms, and physical copies are available at resistandbite.com.
Earlier this year the band released the first single from the album entitled Fate (see below). The second single I is being pushed to radio now, as the band begins production on a new music video.
Utz states, "The song I is about all the people in the world that beat the odds. Anybody who gets up off their back and takes care of their business and really doesn't let anything get in their way. They're not afraid to fight for what they believe in."
Listen to the song, The Myth I'm Livin', here.
Resist & Bite is planning a tour in 2022. The first show is at Center Stage in Atlanta, GA on January 15th. The show will be co-headlined with The CEO featuring Vince Hornsby of Sevendust. Tickets available by going here.
Skeoch states, "I never knew if I'd ever have another band. So great. What are the chances? But here it is. So organic, so natural the way it all happened. Great group of guys, and prolly one of the best sounding records I've ever made. The songs and performances are so perfect."