FORMER OZZY OSBOURNE AND DAVID LEE ROTH GUITARIST JOE HOLMES' FARMIKOS RELEASE DIGITAL SINGLES; SAMPLER POSTED ONLINE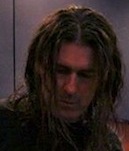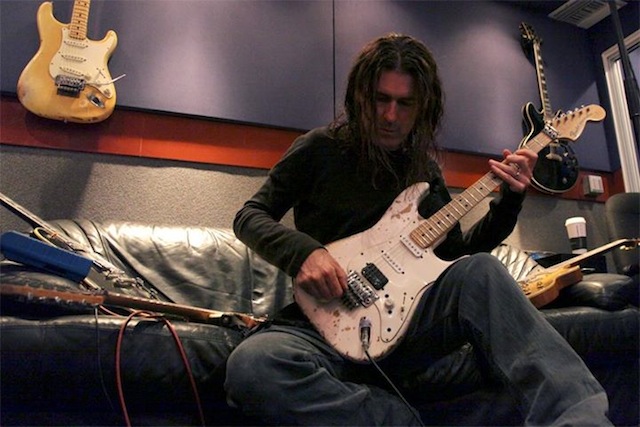 Farmikos, the new L.A. band featuring former Ozzy Osbourne and David Lee Roth guitarist Joe Holmes and vocalist Robbie Locke, will be releasing four digital singles on Tuesday, March 18th. A sampler can be heard below.
Scapegoat, Kings of Dust, Exit Stencils and The Sound of My Gun mark Holmes' long-awaited return to the music scene after taking a lengthy break following his five-year stint with Ozzy Osbourne. Recorded at the Mouse House in Pasadena, CA, the songs feature guest contributions by Holmes' former Ozzy band mate, bassist Robert Trujillo (Metallica), drummer Brooks Wackerman (Bad Religion), and writing collaborator Brent Hoffort (My Own Machine).
States Holmes, "We've been thinking long and hard about the best way put our music out. Rather than going the conventional route and putting out an album, we are releasing these 4 tunes digitally and plan on making additional singles available at regular intervals. We want people to experience our music as we create it instead of holding it to release all at once. We're excited because this approach allows our audience to grow with us." Holmes goes on to say, "We had another really productive session recently when Robbie was back in town to lay down vocals and work on new material, so more music is in the pipeline ready to be unleashed, leading up to a full-length album later in the year."
Farmikos is Joe Holmes' first venture under his own flag since first attaining local notoriety with Terriff, an L.A. band he formed after taking guitar lessons as a teenager from none other than original Ozzy guitarist, Randy Rhoads. Holmes eventually went on to replace ALS stricken Jason Becker on the 1991 David Lee Roth A Lil' Ain't Enough world tour. In 1995, Holmes was brought to the attention of Ozzy Osbourne who was looking for a new guitarist to take over Zakk Wylde's spot for the Ozzmosis album touring cycle. Holmes would go on to co-write 3 songs, Facing Hell, Junkie and That I Never Had, which appeared on Ozzy's 2001 album, Down To Earth.
Holmes spent the last several years raising his family and eventually started to put together ideas for what would become Farmikos. Holmes began collaborating and creating material with Brent Hoffort and then joined forces with vocalist and Arkansas native Robbie Locke in 2011. "I really wanted to do my own thing and once Robbie came into the picture things really started to fall into place. It's taken us a bit longer than anticipated to get to this point but we're proud to finally present Farmikos to the world and letting people hear what we've been working on."