FORMER MEGADETH BASSIST JAMES LOMENZO RE-JOINS THE BAND FOR THEIR "THE METAL OF THE YEAR" TOUR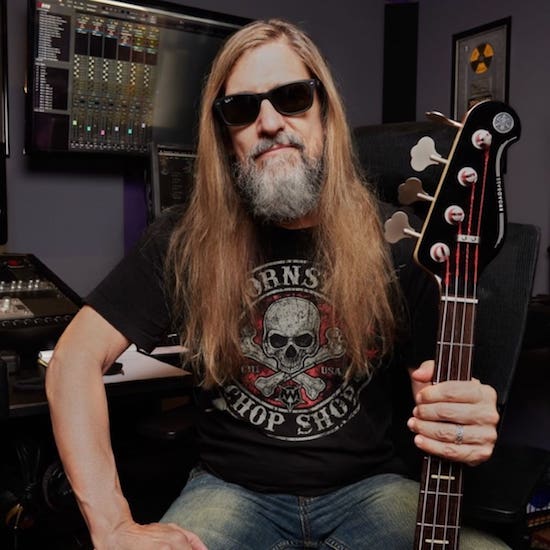 In just nine days, The Metal Tour Of The Year co-headlined by Megadeth and Lamb Of God will lay waste to cities across North America as the highly anticipated trek finally hits the road. Megadeth has just announced that joining them to take care of bass duties for this tour will be former Megadeth member James LoMenzo.
Megadeth leader Dave Mustaine commented, "I'm happy to announce that former bassist and Megadeth alumni James LoMenzo has graciously stepped in on The Metal Tour Of The Year. Tour rehearsals just began, and we cannot wait to start crushing North America."
LoMenzo added, "I'm super stoked to be rejoining Megadeth for the upcoming Metal Tour Of The Year. There are no better fans than Megadeth fans, I can't wait to get out there and shred some Megadeth music with you all."
Other bands on the Metal Tour Of The Year include Lamb Of God, Trivium and In Flames.
Original Megadeth bassist Dave Ellefson was terminated following allegations of sexual misconduct with a teenager. Ellefson subsequently hired an attorney and is pursuing looking into charges of revenge porn.
In a statement released on May 26th, Ellefson wrote:
""Recently, a very private video was illegally posted on the internet and false allegations were made against me. The actions in the video were between two consenting adults and were recorded without my knowledge. I am working with Scottsdale Police Department in their investigation into charges regarding revenge pornography to be filed against the person who posted this video. Also, my lawyers are preparing a defamation lawsuit to be filed against this person. This person will be prosecuted to the fullest extent of the law.
I am taking this time to be with my family. I wish my bandmates the best with their upcoming tour."