DREAM THEATER RELEASE ANIMATED MUSIC VIDEO FOR "THE ALIEN" FROM THE UPCOMING ALBUM "A VIEW FROM THE TOP OF THE WORLD"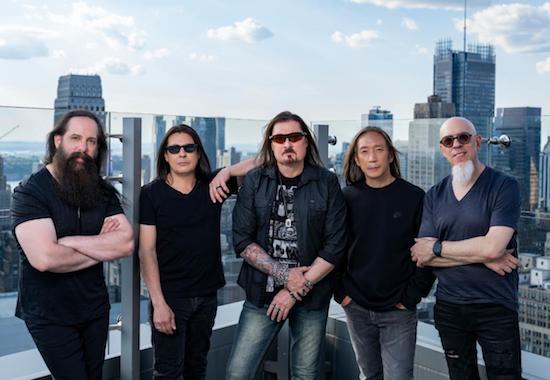 Following the recent announcement of their 15th studio album A View From The Top Of The World, two-time GRAMMY-nominated and millions-selling progressive music titans Dream Theater have released the first piece of music from the album slated for release on October 22nd via InsideOutMusic/Sony Music. The Alien is the opener of the band's upcoming album and showcases the energy the band had after reuniting to begin work on the new record. The song is now available via all streaming partners. An animated video for the track that clocks in at 9:32 is also available now, watch it below.
"It's the first one we wrote together. It gives people a window into what it was like when we initially met up after all of those months off. It has the adventure, the untraditional structure, the heaviness, and the hooks. It really set the tone for the album," explains John Petrucci. " James wrote the lyrics about the idea of terraforming and looking beyond our Earth for alternative settlements. Since we're going beyond our planet, 'The Alien' turns out to be us. I thought it was a cool and creative lyric by James."
To read more details about A View From The Top Of The World, click here.
Dream Theater is also planning to hit the road in support of the new album. The Top Of The World Tour of North America begins on October 28th in Mesa, AZ and runs through December 14th where it concludes in St. Petersburg, FL. The tour will make stops in Seattle, WA; Chicago, IL; Washington, DC; New York, NY and Orlando, FL among others. Information on tickets for all upcoming shows as well as VIP packages can be found at dreamtheater.net.