FORMER KISS GUITARIST VINNIE VINCENT SAYS IF THE BAND CALLED HIM ABOUT PERFORMING AT ONE OF THEIR "END OF THE ROAD" SHOWS, HE WOULD "TAKE IT FROM THERE"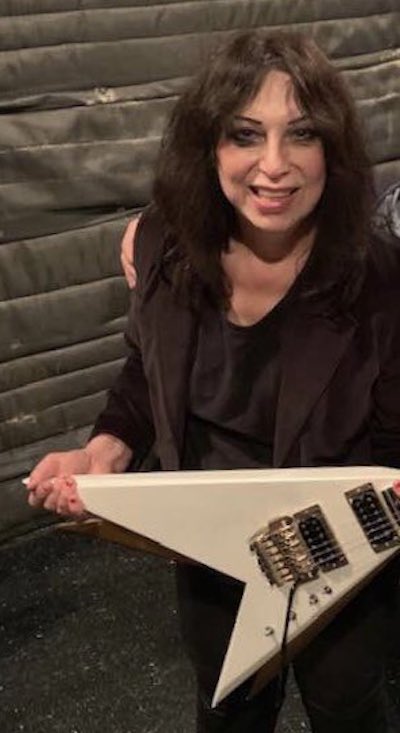 Former KISS guitarist Vinnie Vincent says that he is open to the possibility of making an appearance during the band's End Of The Road tour.
in a new interview with Rock And Roll Experience With Mike Brunn  Vinnie said (as per blabbermouth.net), "Well, it's not something I've thought about lately. I think there was something that my lawyer had been in contact with them about a year ago. As far as I know, nothing came of it. And it wasn't something I thought about — after that moment had passed, it wasn't anything I thought about anymore.
I don't know what they're doing. I don't wanna assume anything — it's not for me to second guess. It seems like they've got the band that they're doing this with. I don't know if they're having past members play — I don't know…
…Well, that's as far as my thoughts go with it. If this is something that they want to approach, all they've gotta do is give me a call, and we'll take it from there."
In recent Vincent news, he will be hosting Vinnie Vincent's Merry Metal Christmas on December 14th and December 15th at S.I.R. Studios in Nashville, Tennessee. Click here for more information.