FORMER ACCEPT FRONTMAN UDO DIRKSCHNEIDER SAYS OF THE BAND'S CURRENT LINEUP, "I WAS A LITTLE DISAPPOINTED"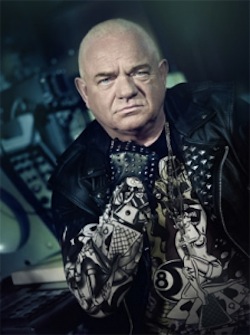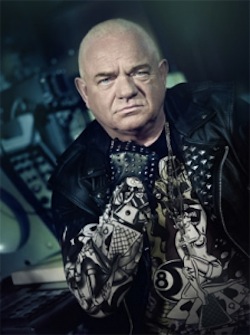 Former Accept singer and current Udo frontman Udo Dirkschneider was a guest on the Lokaos Rock Show. Portions of the conversation appear below.
When asked how it feels for him to see Accept continue with a new singer (former TT Quick frontman Mark Tornillo) as his replacement, Udo said, "What can I say? I mean, I was watching a show of Accept in Hamburg, and I was a little bit disappointed. It was without any emotion. For me, there was no band on stage. Playing-wise, it was okay, but it was without any emotion. It was automatic — like, do it and then go."
Discussing whether he would ever consider reuniting with his former bandmates, Dirkschneider replied, "No."
When questioned what the difference is between fronting his own band versus being the singer for Accept, he responded, "Let's say it in this way: With Accept, the name Accept, if I continued with the name Accept, then you have to do something… what the people know under the name Accept..I think with U.D.O., I think I'm more free."
Speaking with Music Enthusiast Magazine in September 2014 Accept guiarist had this to say about his former singer, "I haven't heard from him in forever other than indirectly in the press, and honestly none of us are even thinking about him..It's really not been an issue at all, I mean, we surely put it to rest with this album [discussing Blind Rage]. Clearly it was a big deal the first time around for [2010's] Blood Of The Nations; a lot of people were asking, 'Why?' and 'What?' and 'How come?' But the story has been told so many times now that it's clear that we've started a new life and Udo didn't want to be part of it. He made his choice, we're moving on, and that's that."
To listen to Udo's entire interview with the Lokaos Rock Show, below.