EUROPE ANNOUNCE NEW VIDEO FOR "THE SIEGE"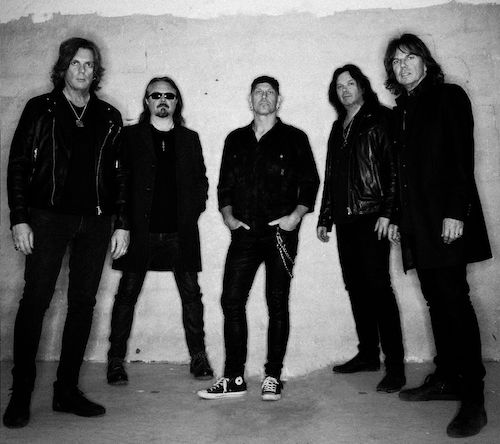 Europe are pleased to announce the premiere of their new video for The Siege taken from their critically acclaimed album Walk The Earth, which was recorded at legendary Abbey Road Studios in London during the spring of 2017. Produced by Grammy winner Dave Cobb (Rival Sons, Chris Stapleton, Jason Isabell) it was released on October 20th 2017 through Hell & Back Recordings (Silver Lining Music).
The Siege described by singer Joey Tempest as a "snapshot" of a battle during The French Revolution, from an album that in part is lyrically exploring the rise and possible fall of western democracy and features collaboration with Joey's old friend Chris Difford (from the band Squeeze) on the lyric.
Praised by critics around the globe since its release, Walk The Earth has easily cemented its reputation as a rock music masterpiece. Among the abundant awards received, Walk The Earth won Best Album at the 2018 Swedish Grammi Awards, Best Album of the Year Bandit Rock Radio and came in at first place in the Album of The Year Sweden Rock Magazine.
From the anthemic sound of the opening track Walk The Earth – to the heavy vibe that is Haze, from the instant melody of Election Day to the lyrical content of Kingdom United, Walk The Earth is the album that sees Europe rightly acclaimed as a band at the height of their powers. The wonderful melodies and depth of Joey Tempest's vocals along with a powerhouse rhythm section and the guitar playing of John Norum, one of the great underrated guitarists. Norum's guitar playing shines across the record. This is an album that is big in its scope and sound. Much like previous album War Of Kings, Walk The Earth is an album that has instant appeal but is also an album that needs to be lived with, in order to uncover its depth.
Walk The Earth track-listing:
1. Walk The Earth
2. The Siege
3. Kingdom United
4. Pictures
5. Election Day
6. Wolves
7. GTO
8. Haze
9. Whenever You're Ready
10. Turn To Dust
Europe online: