EDDIE TRUNK ON THE CURRENT ROCK SCENE: "IN GENERAL [IT'S] FAIRLY HEALTHY, BUT NOT AS HEALTHY AS PEOPLE MAY THINK"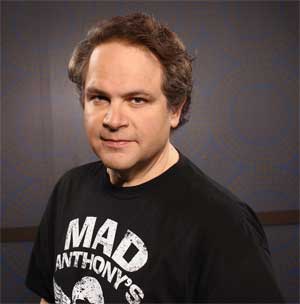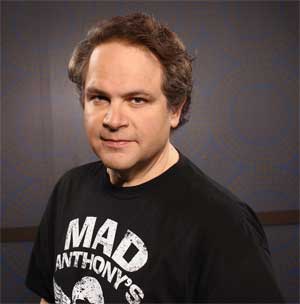 Wendy Jasper-Martinez of KNAC.com spoke with Eddie about his career, his new book and the rock scene. Portions of the article appear below.
[As] a seasoned metal journalism veteran, Trunk began his career in radio, spent time working for Megaforce records in the late 80's and has recently celebrated 30 years with Q104 in New York City. He is also an established metal historian and author and has completed his new book, a sequel to his first bestseller,
Eddie Trunk's Essential Hard Rock and Heavy Metal
.
"It's a continuation of the first book and it has all new bands and histories, discographies and photos and it's simply titled Eddie Trunk's Essential Hard Rock and Heavy Metal Volume II. I started as a writer and even while going into radio and television, I have continued to write. I actually just got to see it before going to press and I know we will have a book tour planned as well."
All of Trunk's passion for metal is what lead him to That Metal Show. The show has been integral in helping keep metal in the United States alive. Trunk thinks that it is important to be as diverse as possible in the field which is why he has stayed with radio in addition to the show and has worked so hard to make TMS a success.
"Right now, the scene and rock in general is fairly healthy, but it is not as healthy as people may think and there is so much more to be done to get the word out. There are still a ton of bands that really struggle and just because you had a hit record in the 80's doesn't mean you are set for life like so many people would think. The touring market is very competitive and we are in an age where people are not paying for music so while there are some encouraging signs, we still have a long way to go," he said.
With that said, it stands that TMS has been a big factor in helping fans keep up with artists that may not be as visible as they once were. For example, the last season featured guitarist John Sykes, a revered player that not many people have been able to keep up with. This new season will also feature some familiar faces that fans have been wondering about like Tom Keifer, Jake E. Lee, and members of KIX, who recently released a live album through Frontier's Records.
"I hope that I can help create awareness of these artists and put them and their careers in a respectful light. Good journalism is about asking good questions, going in depth, and treating the artist with class and respect. I am lucky that people care about what music I play and what guests we have on the show and I think we should try to shine light where we can," Trunk said.
Read more at KNAC.com.