EDDIE TRUNK DISCUSSES "THAT METAL SHOW," AND WHAT NEW BANDS HAVE PIQUED HIS INTEREST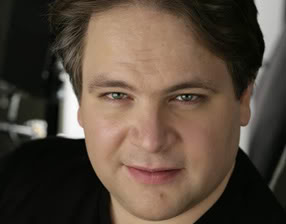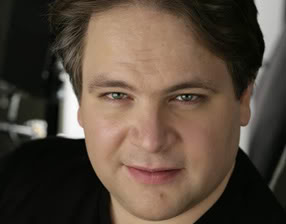 Paige Montgomery of L.A. Music Blog spoke with Eddie about That Metal Show, his favorite TMS guests and what new bands are on his radar. Portions of the interview appear below.
L.A. Music Blog: [That Metal Show] hit record numbers with the Season 12 premiere. What do you attribute to the show getting such high viewership this season?
Eddie: I think that mainly it was because people were missing the show so much. We were off the air for the longest period of time without new episodes before these new shows started a few weeks ago, and I think that played a big part in it. You know the old saying that absence makes the heart grow fonder? I think that's what it was. Even though the show was still on countless times as repeats, I think people started to get really frustrated because there were no new shows.
If it was up to me, we'd be doing them every night, but it's not. It's up to the network, and they control the budgets and they control those decisions. So unfortunately we don't do these shows nearly as often as I wish that we would. We [also] have a whole new set and a relaunch of the show that I think a lot of people were curious about. And Jason Newsted was a great first guest. He's a guy that hasn't been on TV in a long time, and I think he was a great way to reintroduce the show, too.
L.A. Music Blog: After reflecting back on 100 episodes, is there any single interview or show that sticks out as your favorite or most memorable?
Eddie: There's certainly a few. I think one of the greatest shows we ever had was Brian Johnson of ACDC because, needless to say, he's the singer in one of the biggest bands in the world, but he also is just a great guy. No B.S. about him — what you see is what you get.
Sammy Hagar and Michael Anthony are a couple guys who are always a blast to do interviews with. I love the real people. And what I mean by that is I love artists that don't come with this certain air about them, that don't come with their guard up, that say "Don't talk to me about this" or "Stay away from this." They want to come, they get the spirit of the show, they want to mix it up and have some fun with you, and they're not so hypersensitive that you can't say this or say that.
Rob Halford is always great. The late Ronnie James Dio, of course, who was one of my great friends, was always great as well. Lars Ulrich is always great. The other big stuff that comes to mind immediately is Steve Harris, who had eluded me for a long time, and we finally got on. The icons of the genre that we deal with. I mean, any time you're sitting next to them and you're lucky enough to have them on the show, it's really special.
L.A. Music Blog:" I know that you're all about the classics. Do you also pay attention to the new, more up-and-coming bands in the genre?
Eddie: I'll tell you what — I do, actually. And there's a number of bands that I really like that are new bands. I think that what people sometimes forget is that our show is on VH1 Classic. Sometimes people overlook the second word in that: classic. The entire network is based on classic artists and classic music — that's exactly what it's built on. You wouldn't go to ESPN Classic or a classic rock station to hear new bands, so we can't feature that much new stuff on the show, but that doesn't mean that any of us don't like new music.
If anyone has ever listened to my radio show over the 30 years I've done it, new music is an incredibly important part of what I do. That being said, in the show, we have many ways that we feature new bands. As a matter of fact, in this new season we have Ben from the Dillinger Escape Plan on, and we've got Johan from Amon Amarth on. We're doing this new feature called Metal Modem" where we're incorporating them in, so we find our ways to talk about, when and where we can, new music. But we also have to be conscious that we work for a network called VH1 Classic, and at the end of the day, most people want to see the icons of the world.
There are plenty of new bands that I like, and if you watch the show we find many ways to at least get these bands mentioned, even if it's just wearing their t-shirt. It's funny when I hear people say, "Why don't you have obscure bands on?" And my answer to that is obscure doesn't exactly equal TV ratings. Obscure is not something a TV executive wants to hear. It has to be a balancing act. But there's new stuff that I like. There's this band out of Canada called Monster Truck, and I like this band out of LA that I first mentioned on the show two years ago called Rival Sons.
Read more at L.A. Music Blog.