EDDIE TRUNK DISCUSSES WHICH FIVE ALBUMS HE WOULD HAVE ON A STRANDED ISLAND AND WHICH NAMES IN HIS CELL PHONE MAKE HIM SAY, "WOW!"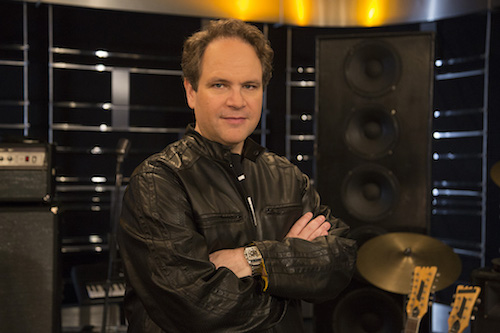 Jimmie Tramel of Tulsa World spoke with our very own Eddie Trunk. The interview appears in its entirety below.
Tulsa World: You're stranded on an island and you can have only five albums. What are they?
Eddie: I'm going to go mostly live albums. They give you the best of both worlds. It's the best material usually done the best way. So I have to go with UFO Strangers in the Night. I would go Aerosmith Live! Bootleg. I would go KISS Alive!, probably Judas Priest Unleashed in the East and oh, I only get one more. So, so tough. Off the top of my head, I would go with the first Van Halen record, I guess. Can I get six? I've got to have Black Sabbath Heaven and Hell.
Tulsa World: Of all the names and numbers in your cell phone, which one makes you go, "Wow?"
Eddie: It's weird because if they are in my cell phone, then that means I am really good friends with them and that we are really close.
But, by the same token, if I take a step back, the fan in me looks and I say, wow, it's somebody like Rob Halford who actually texted me yesterday. … I grew up as a huge Judas Priest fan. Joe Perry from Aerosmith. Joey Kramer from Aerosmith.
I always say this all the time, and I don't mean this as demeaning to the '80s guys, but I am the same age as them. I grew up in the '80s. We grew up together in the business, so as much as I am a fan of theirs, to me they are very much like friends I grew up with in the business.
The guys in the '70s are the guys that I grew up with their posters on my wall. So, whether it's Ace Frehley of KISS or Joe Perry or Joey Kramer of Aerosmith or whether it's Rob Halford or any of these, or Cheap Trick – any of these guys that I had that close of relationship with long before I was in the business and now we are friends, that's really special to me. The late Ronnie James Dio I was extremely close with. … So those are the guys. Whenever their number flashes on my screen, it's pretty darn cool.
source: tulsaworld.com