EDDIE TRUNK DISCUSSES SOME OF HIS FAVORITE LIVE SHOWS, BANDS HE THOUGHT WERE UNDERRATED IN THE '80S, AND WHAT NEW BANDS THAT HE LIKES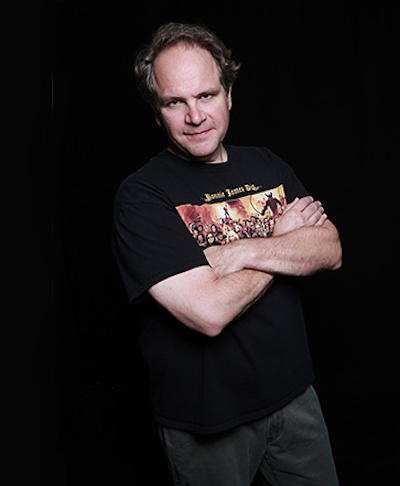 Randy Widman of Hairbandheaven.rocks spoke with our own Eddie Trunk. Excerpts from the interview appear below.
HBH: Growing up being a fan of KISS, was that the driving motivation for you to get Ace Frehley a solo deal on Megaforce Records?
Eddie: I wanted to bring more melodic music to Megaforce. The label was known for at the time very heavy music. I thought to grow it would be a good idea to bring in a name artist that could maybe get radio play and appeal to hard rock and metal. The owner of the label was not a Kiss fan, but liked the idea. So we tracked Ace down and he was my first ever signing. I was 22 and it was kind of surreal, and to this day we are close friends.
HBH: Where there any other bands or artists that you tried to sign to Megaforce before they where big?
Eddie: White Lion. I brought them to the head of the label and he passed. He thought it was just not something that would work for us, and he may have been right. I had become friends with those guys when they did one of their first ever radio interviews for Fight To Survive, which was only out in Japan at the time. They ended up being signed by Atlantic which was our distributor. But they remembered my early support and gave me my first ever gold album on stage at a show at Lamour. Really special moment for me. I'm still friends with all four of the guys. Always lots of laughs when we see each other.
HBH: With all of the great bands that you have seen live, who are some of your favorite? Who haven't you seen that you wished you had/could see? (from any point in time)
Eddie: My first show was Kiss & Piper 12/16/77. So that will always be landmark for me. Having done this now almost 35 years it's endless really. Recently seeing Metallica at Webster Hall, Guns N Roses at The Apollo (which I hosted), the launch of the new STP. Those are just cool recent moments. I just saw Alter Bridge and they always blow me away. The Struts are the best newer band out there I think. I also love Soul Asylum and always get excited to see them. For me acts I don't see all the time or in special settings is great. And bands that do everything real and live. Not a fan of the many recorded tracks some bands use. UFO is always special for me as well as Aerosmith. Just so many.. I wish I saw Zeppelin in the glory years, never did.
HBH: Being such a huge fan/historian of music, did you ever play an instrument? If so, which one? If not..why not?
Eddie: One regret I have is I can't play a thing. I took drum lessons real early on, but didn't stick with it. I didn't have the patience. I wanted to do everything I heard on my KISS albums instantly and got frustrated quick. So I decided instead I would do something to help the bands I loved. Radio, TV, writing, record labels, anything to connect and support. One day I still want to learn guitar.
HBH: Something we like to discuss here so I will ask you. If you could start a band with ANY artists you want, who would you choose? (1 singer, 2 guitars,1 bass, 1 drummer, 1 keyboard)
Eddie: These are so tough.
Steven Tyler, Eddie Van Halen, John Sykes, Steve Harris, John Bonham, Paul Raymond. That would be pretty kick ass! But SO many I could think of, that's just off the top of my head.
HBH: Who are some of your favorite "hair bands" ? And which do you consider to be "underrated"
Eddie: With all due respect to your site, as many know I don't use the word "hair band" or "hair metal". It was developed as a knock on these artists and I feel still hurts them and continues the stigma against them, which is still very real. So I just call it 80's hard rock. So many great ones. What comes to mind? Ratt, Bon Jovi (yes they were at one time), White Lion, Vain, Tesla, just a few I can think of that I really love/loved. Recently I saw LA Guns, Warrant and Jack Russell. All sounded great. Some of those guys are better now than they were in the day. Winger too, amazing and all real! Skid Row and Tesla probably my two all time favorite bands of that era.
HBH: Are their any NEW bands out that you are really digging that we should know about?
Eddie: The Struts. They are the best newer band with the best songs I have seen in a long long time. I think/hope they can bring it all back. Also love Rival Sons. Haven't seen Greta Van Fleet live yet, but lots of buzz which is good to see. But The Struts blew me away recently and I love the album.
Read more at Hairbandheaven.rocks.
source: hairbandheaven.rocks