EDDIE TRUNK DISCUSSES HIS NEW FIVE-DAY-A WEEK SIRIUS/XM SHOW ON THE NEWLY LAUNCHED "VOLUME" CHANNEL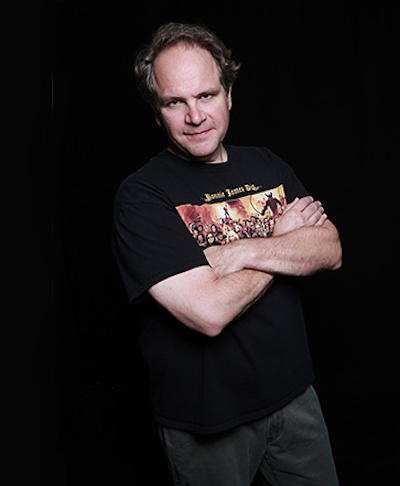 Caitlin Carter of Sirius/XM reports:
Eddie Trunk's weekly live SiriusXM show Trunk Nation has become synonymous with "appointment listening." Over the past three decades, he has built a reputation as one of the most respected personalities in the world of hard rock and heavy metal with fans and bands alike flocking to his program to hear in-depth interviews, commentary and live interaction with fans. His brand of "music and talk that rocks" fit so well with the mission of SiriusXM's new channel Volume that they decided to make his weekly show a daily event.
Trunk says he's excited about the show having "a much bigger platform."
"Doing Trunk Nation on Volume is a culmination of all the things I've done in my life," he explains.
Throughout his career, Trunk has dabbled in many aspects of the music industry — from his time as a record executive, to his work in artist management, to his years as a host and producer at VH1, MTV Classic and AXS TV. In 2010, he also added "author" to his credentials with the book Eddie Trunk's Essential Hard Rock & Heavy Metal and its 2013 sequel.
"I've been doing a music talk show on SiriusXM for a long time already, one time a week, and it's amazed me that wherever I've gone in the country, whether it's artists or fans, they come up to me and they tell me, 'We don't care what we're doing, when you're on we need to be there.' And that's just this one-time-a-week little island I've been doing forever. Now, five days a week I'm going to be able to have that, and I'm really excited to see where that goes."
Unlike the current iteration of his show on Hair Nation, Trunk Nation on Volume will go beyond the hard rock and metal he's known for and expand into the rock genre as a whole.
"I'm known for doing a lot of hard rock and metal, and that is what I love, I'm not going to ever deny that, but I like other things, too," he says. "And I want this to be a more wide-ranging rock platform and conversation. I believe there's no good or bad music. There's no right or wrong music. I think that it's very subjective, and I respect all genres of music and respect people's different tastes. But I also have my own tastes, and I'm not afraid to give my opinion when I'm asked."
Despite having developed a relationship with nearly every rock musician on the planet, Trunk has no qualms with critiquing his heroes, and hopes his VOLUME audience will feel free to do so as well.
"Something that I'm really adamant about is that everybody should have the right to their opinion. It doesn't mean that you don't like the band anymore, but if they're doing something you don't like you should be able to say it."
"Music," he continues, "has been about passion for me – whether you like it, whether you don't like it, it's the way you express your passion for it."
Hear Eddie Trunk display his unwavering passion for music, every day on Trunk Nation's new home Volume (Ch. 106).
source: blog.siriusxm.com