EDDIE TRUNK DISCUSSES BECOMING A VOTING MEMBER FOR THE ROCK N' ROLL HALL OF FAME AND WHOM HE THINKS SHOULD BE INDUCTED NEXT YEAR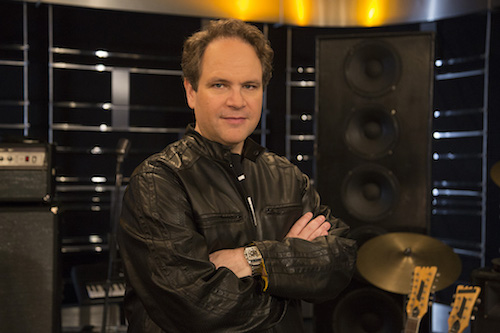 Joseph Hudak of the Nashville Scene spoke with our very own Eddie Trunk about the Rock N' Roll Hall Of Fame. The brief interview appear below in its entirety.
Nashville Scene: Are you surprised they asked you to become a voter?
ET: Yeah, pretty much. There has been some dialogue with those guys over the last few years about doing something and possibly getting involved in their boards and committees, because they are aware of how vocally against it I was. I'll give them credit: They could have easily swept me away, but at least they did listen, and they did want to try to do something to get my voice involved.
Nashville Scene: How'd it happen?
ET: It was really Tom Morello who got me in there. Tom has been a voter for a little while and is a friend. There are a few times over the last few years that Tom has called me up and asked me some questions about bands that I think should have gone in, or should this person be inducted if this band goes in. Things like that. Tom finally said, "Hey, why don't we just try to get him in?" One day I got a call from the Hall of Fame, and they said, "Tom Morello gave us your information, and said he thought you'd be good to be on the voting panel. Are you interested?" My initial reaction was to tell them to go to hell. But then I was like, "Well, that'd be kind of stupid. Because if I'm sitting here railing against this thing, and now I have an opportunity to make a difference, that would be counterproductive."
Nashville Scene: So who deserves consideration next year?
ET: When it comes to heavy metal, I think Judas Priest is the second-most important band to Black Sabbath. You can make a case for Def Leppard, for Foreigner, for Motörhead and Lemmy, when you're talking about influence. Talking about '70s music, Foreigner, Journey, Boston, The Cars — so many of these bands have still been ignored. And Thin Lizzy. When you start dabbling in the '80s, you look at Def Leppard, Bon Jovi, Mötley Crüe. If Guns N' Roses went in first time, first ballot, really off the strength of [Appetite for Destruction], you gotta say to yourself, "How is Def Leppard or Bon Jovi not in that conversation?" I have my passions, but I know well enough to separate my personal tastes versus what makes sense. People were surprised that on this year's ballot I voted for Chicago. I don't crank up Chicago records, but when I look at that ballot, they absolutely deserved to be in. I take the responsibility very seriously.
source: nashvillescene.com