EDDIE TRUNK DISCUSSES AN ARRAY OF TOPICS FROM HIS FAVORITE KISS ALBUMS TO SINGING BACK UP VOCALS FOR ANTHRAX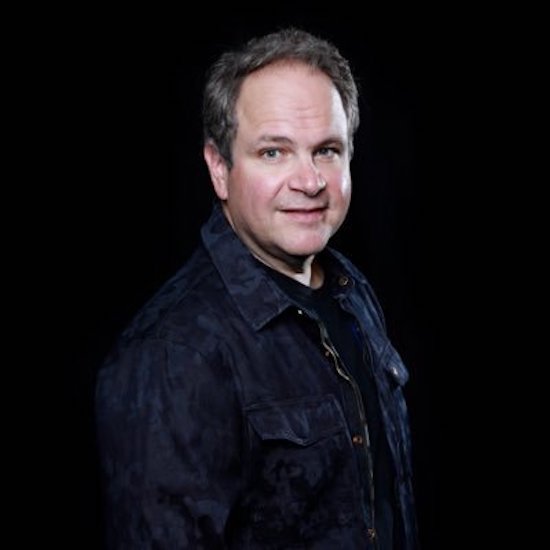 Andrew Daly of Vinyl Writer Music spoke with our namesake. Excerpts from the interview appear below.
Andrew: Eddie, thank you for taking the time to speak with us. This last year has been rough, right? How are you holding up during this seemingly ever-raging dumpster fire?
Eddie: Doing fine all things considered. I've lost a ton of work like most people hosting shows and traveling, but I can't complain since my main job in radio has held thankfully. I still generate 8 shows a week, 6 live for SiriusXM, so I am grateful I still have my primary job, and family for the most part has been safe and healthy. I'm lucky I have a decent size house and a small beach house I can get away to. I feel for the folks that live alone, in small apartments, and have lost work. So, I consider myself very fortunate in all this.
Andrew: We know you're a big fan of KISS. I am too. Seeing as I very rarely get to ask about them, I may as well dive in. What got you interested in KISS? Looking back, what does the band mean to you as an adult?
Eddie: I was walking home from Jr High and every day passed a record store. My friend I was with told me about this band KISS. This was 1976. That day he bought Rock & Roll Over, I bought Destroyer, and it was lifechanging. I remember staring at the cover and hearing Detroit Rock City. The next day, I got The Originals, then Alive!, and I was all in. For a couple years there was no other band for me, until I got Aerosmith's Bootleg. I still love KISS from 2000 back. I'm not a fan of what they do now. I love them most for the music. I was never a collector or dressed up. They are still a big part of my shows and my connect with my listeners and bring me back to being a kid. Very vivid memories .
Andrew: More on KISS. Choosing a favorite album by them is hard for me. I personally love Creatures of the Night and Unmasked. What would be your favorite with makeup album and non-make up album and why?
Eddie: Wow, those are two very different albums! I'd say original would be Rock & Roll Over. I love all the songs and it's so raw and live. Non original probably Asylum. I really think that album is somewhat underrated. Great songs on there top to bottom. All the performances were great. The look was ridiculous at the time, but the album killer.
Andrew: One more on KISS and then we'll move on. KISS has had some very distinct lineups. While the original will always be my favorite, one lineup that I always wished worked out was the Creatures/Lick It Up lineup of Paul, Gene, Eric and Vinnie. That being said, I love Bruce too. What are your thoughts on that, and Vinnie in general?
Eddie: Vinnie is clearly a very talented guy. Nobody would dispute that. But he seems to be tough to work with. I only met him once recently and he was cool. But he just can't seem to get anything together and has had issues. I saw him in KISS. He did overplay live. KISS' music isn't built for that. I saw Paul and him argue on stage during shows. Just a weird time. Creatures is an amazing album. Lick It Up great also. But anyone knows ,especially at that time, it was Gene and Paul's band, and Vinnie wanted to really shred and showcase his playing, and that didn't fit. That being said, it's funny that KISS hired two shredders in a row with Vinnie, then Mark St. John. Because that was the thing all bands wanted at the time, their Van Halen guy. So, they hired players known for that, then reeled them in. Didn't really make sense. I think Bruce fit the band best, after Ace of course.
Andrew: I believe I read somewhere that you recorded backing vocals on Anthrax's cover of Parasite. Is there any truth to that? If so, tell us about how that came about.
Eddie: I am somewhere in that mix, haha. I grew up with those guys pretty much. I worked for their label and management in the 80's. To this day they are all great friends. I was in the studio when they were recording and we are all KISS fans, so they had me jump in on a mic for the chorus. There was a B-side called Friggin In The Riggin. I think I'm on [that] too. We had some great times back then. My first time ever going to England was with them for their show at Monsters Of Rock.
Andrew: A huge part of what you do for work, and as a fan of music in general, is getting out and going to shows, right? But as we know, COVID has disallowed it. What do you miss most about those things? Do you think the live music industry will recover?
Eddie: I do think it will bounce back, yes. It's going to take a while, but I think it will. What I miss most is just seeing so many artists that are now friends and hanging, and many people on the crews also. I feel for the crew folks the most. Many of the artists can survive, the crews not as much. But, just the environment of all that is a Rock show I miss. And nothing like a real live Rock band playing a great show.
Andrew: For a long time, Heavy Metal and Hard Rock was buried by the mainstream. I supposed it still is. In your opinion, why is Metal and Hard Rock continually persecuted, overlooked and looked down upon? Do you feel the tide is turning at all in that regard?
Eddie: Hard Rock and Heavy Metal is a very broad description to many people. It was always kind of an underground thing. Then, MTV changed that in the 80's. I think it's very healthy now. Just look at all the festivals we have now that do so well. It's just different now how it's exposed and people connect. I think part of the reason it always gets marginalized is some of the stereotypes that come with it. I love when people say I don't look like a Rock or Metal guy. Way more people love it than look it. You don't have to wear the uniform. I have no tattoos or piercings. It's okay either way. Haha.
Andrew: On the subject of Heavy Metal and Hard Rock, in your opinion, who are some of the most underrated bands and artists from the genre? Who perpetually gets overlooked and/or left out of the conversation all together?
Eddie: UFO is maybe the most underrated Hard Rock band of all time. There are so many others that should have made it and didn't. Who knows why? I talk about it all the time on my daily show. Some favorites? Blue Murder, Riot, Coney Hatch, Icon, I mean I wouldn't even know where to begin. That's just a few…
Andrew: Are you into records? Tapes? CDs? Digital? Where do you like to shop for music?
Eddie: I love CDs best. I am not on the vinyl kick. All power to those that are. But every single reason CDs made vinyl extinct still apply. I have no interest in flipping an album, cleaning it, buying needles, overpaying. A CD is digital, physical, sounds great forever, doesn't skip, doesn't have to be flipped. More power to the vinyl people. It's great for the stores and artists, but it's nostalgia in my opinion. Sadly, anyone caring about music in any format physically is rare, and I think that sucks. I'm a CD guy all the way. I still get some labels to send them to me and I also buy at Amazon or at a store in NJ I grew up going to called Vintage Vinyl.
Andrew: What are a few albums that mean the most you and why?
Eddie: Destroyer because it was my first. Raspberries because they were really my first first! Ace Frehley's 1987 album because it was the first I worked on after signing him to Megaforce. Aerosmith Bootleg because it's a real live album and was the first thing after KISS for me. I had the poster on my closet forever. Overkill Relix because they have a song on it called Old School that they reference me in and I talk in! Haha. Also White Lion Pride because it was my first ever gold album.
Andrew: We know you love KISS, but who are some of your favorite artists? Ones that mean the most to you.
Eddie: UFO, Van Halen, Rush, Aerosmith, Sabbath with Dio, Billy Squier, Judas Priest, Iron Maiden, so many, but those are a few. My two favorite newer bands are Rival Sons and The Struts.
Read more at Vinyl Writer Music