EDDIE TRUNK DISCUSSES AC/DC PLAYING COACHELLA, INTERVIEWING KISS AND THE CRAZIEST THING HE HAS EVER SEEN AT A METAL SHOW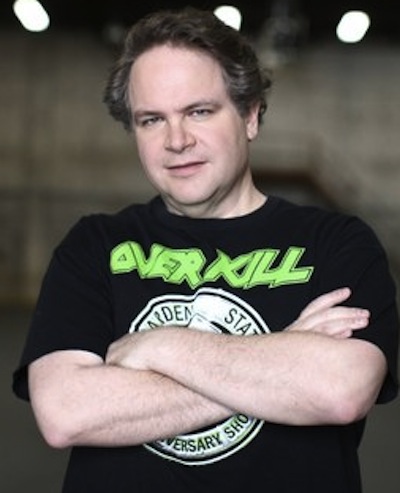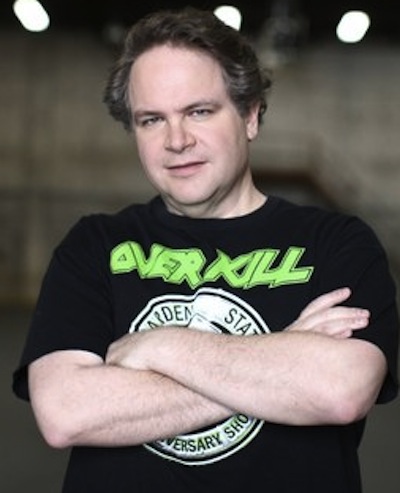 Bella Elbaum of Monsters and Critics spoke with Eddie. Excerpts from the interview appear below.
Monsters and Critics: How do you feel about AC/DC headlining this years Coachella Valley Music and Arts festival? How do you think they'll do?
Eddie Trunk: There's not a lot of other bands at that festival that are gonna be of any great interest to AC/DC fans. But AC/DC is so big that they transcend hard rock at this point. So, I think it will do just fine. I think that there will be a ton of people for them. There's a lot of AC/DC fans that if they go are gonna show up just to see them the one day they are playing. Maybe, also now that there have been some other shows announced just saying, okay, we'll just go to those. It's not really an AC/DC fans bill outside of AC/DC. They can work on any sort of bill because they cross over to so many genres now. I think the real AC/DC fan is waiting to go to their own show or them to be at a festival that is a bit more cohesive with that genre of music.
Monsters and Critics: When you first started in VH1 you had an interview with KISS. I know that they were one of the bands that started and prompted your love for heavy rock and metal. How did it feel to be able to interview a band that has been such a significant part of your life?
Eddie Trunk: You're right they were the band that really started it all for me as a fan, and I had done a number of interviews with them over the years. Two of the original members Ace and Peter are close friends to this day, and Ace was the first signing I ever had when I worked for Megaforce back in 1987. I've had a great friendship with those guys. Although I've interviewed Gene and Paul and done some scattered stuff with them over the years. I never really had the chance to do the in depth interview that I would like to with those guys. Because of my relationship with Gene and Paul and because of some very erroneous information in their heads, they don't work with me and don't interview with me and don't come on my shows, and that's unfortunate. Maybe because their audience watches my show and wants to see them on my show more than anything.
That opportunity just hasn't been there and they just for whatever reason won't do it. Life goes on, there's nothing you can do, you hope that they come around one day and decide to do it. The times that I did do interviews with them it was interesting. I would still like to one day get into a real in depth interview, because it is one of my favorite bands who meant a lot to me, and I'd like to talk about the stuff I like and the stuff I don't like and have an intelligent discussion and debate about their entire history. The good, the bad the not so good. They're very much the sort of band that you have to fall in line with what they want you to do on any given moment and if you deviate from what they're trying to sell at the moment they don't want to deal with you. Again, hopefully one day it will come around and change, but for the most part I've got the memories of the things that we did. For the most part they were all really fun.
Monsters and Critics: What was the craziest thing you've ever seen at a metal show?
Eddie Trunk: There's two. I remember going to England for the very first time which was in 1987 to what use to be called Monsters of Rock and is now called Download. I went there with Anthrax, I was working with them at the time. They played the main festival stage, and I just remember them playing and seeing this mosh pit form. That was like nothing I had ever seen before. This sea of people in this circle, and I was standing on the side of the stage looking out. I was actually working Scott Ian's video camera for him, and kept pointing to me from the stage to shoot out there because he couldn't believe it either. I remember just being overwhelmed and seeing that many people react to that band like that. I thought it was amazing.
I also saw Marilyn Manson play on their very first tour for their very first album. They played at a small club in New Jersey that's no longer there. I went out there to see them. I actually just saw Manson a few weeks ago and brought this up to him, and we talked about it for a minute. He played this club, and I had never seen him. I had gotten the record, I liked the record and I just didn't know much more about him other than that. I went out there, and the place was only maybe half full, but it was one of the most disturbing things I've ever seen. It was like completely over the top. This was before anyone had really heard Manson speak or knew what he was about. It was just complete mayhem.
People would come up on stage and smack him in the ribs with the mic stand, he was cutting himself. It was legitimately dangerous over the top insanity. I remember wanting to get closer to the stage, but there was so much stuff flying off of it. It's one of the most memorable shows I ever saw. Now of course it's different Manson is more established, you know what he's about. He's been in TV shows and what have you. Back then it was this whole new thing and you didn't know what to make of it and I was completely compelled by it. It was pretty intense.
Read Eddie's entire interview with Monsters and Critics, here.