EBAY AUCTION NOW UNDER WAY FOR A SPOT ON EDDIE TRUNK'S CELEBRITY BOWLING TEAM AT ANNUAL "BOWL FOR RONNIE" TO BENEFIT RONNIE JAMES DIO STAND UP AND SHOUT CANCER FUND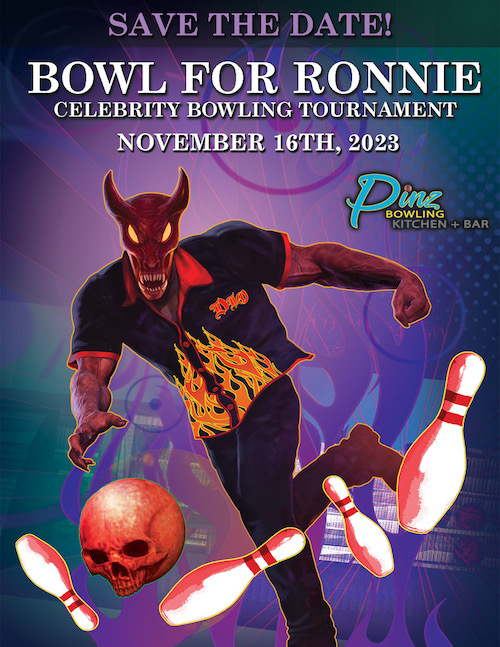 Bidding has begun on eBay for a chance to bowl on the celebrity bowling team captained by broadcast personality Eddie Trunk at the Bowl For Ronnie Celebrity Bowling Party on November 16th at PINZ Bowling Center in Studio City, California. Trunk, who is heard on SiriusXM's 103 Faction Talk channel, will once again host the event benefiting the Ronnie James Dio Stand Up and Shout Cancer Fund. 
The auction for a place on Trunk's bowling team has always been met with feverish bidding as musicians such as Tom Morello (Rage Against the Machine), Jack Black (Tenacious D), Brent Woods (Sebastian Bach); Adam Jones (Tool) and Geezer Butler (Black Sabbath) have been past team members.   This year's team members will be announced shortly.
The eBay auction for a place on Eddie Trunk's 2023 team will end on November 2nd at 4:53PM Pacific time. You can bid to be on Eddie's team here: ebay.com/itm/394954401006.
To real more details about this event, including how to purchase tickets, please go here.