DRUMMER CHRIS SLADE TO BE MANNING THE KIT TONIGHT, (FEBRUARY 8TH), AT AC/DC'S PERFORMANCE AT THE GRAMMY AWARDS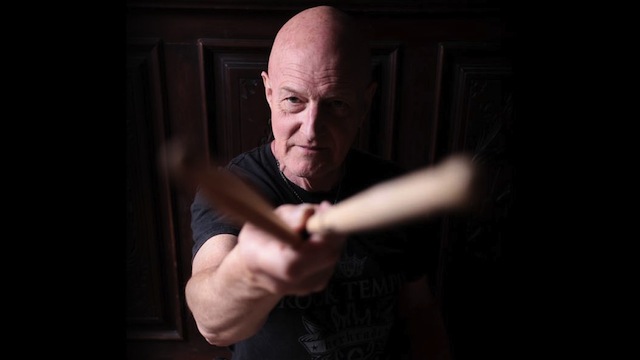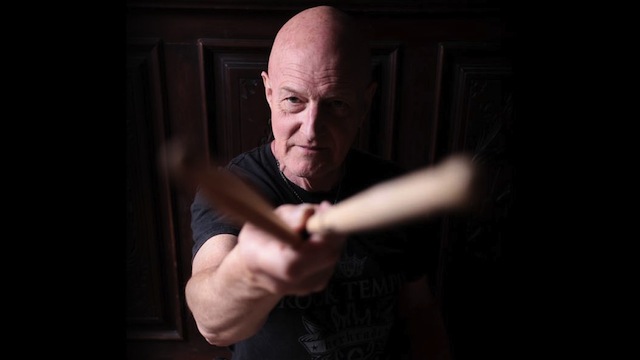 Well, it's offical. After rumors leaked last week, that drummer Chris Slade might be rejoining AC/DC, Slade confirmed the speculation by posting on his Facebook page that he will be joining the band tonight (Sunday, February 8th) when they perform at the 57th Annual Grammy Awards, taking place at the Staples Center in Los Angeles.
Posted Slade: "This is an amazing opportunity for me, after all most people don't ever get to play with their favorite band once, let alone TWICE! I would like to thank everyone for the overwhelming support I have been shown personally, on the Facebook page and other social media, not one comment has gone unread and it has been very humbling, Thanks so much. We apologise for the secrecy, please understand this was for all the right reasons."
Slade performed with the band from 1989 to 1994, including their multi-platinum 1990 album, The Razors Edge, and will be filling in for original drummer Phil Rudd, while he deals with his legal issues. No further information has been provided as to whether Slade will also be joining AC/DC when they hit the road starting in May. The Grammy's will be broadcast live in high-definition TV and 5.1 surround sound on the CBS Television Network from 8 – 11:30 p.m. (ET/PT).