DRUMMER CARMINE APPICE RESPONDS TO MÖTLEY CRÜE'S NIKKI SIXX CALLING HIM "A WASHED UP DRUMMER" SAYING, "IT KIND OF PISSED ME OFF"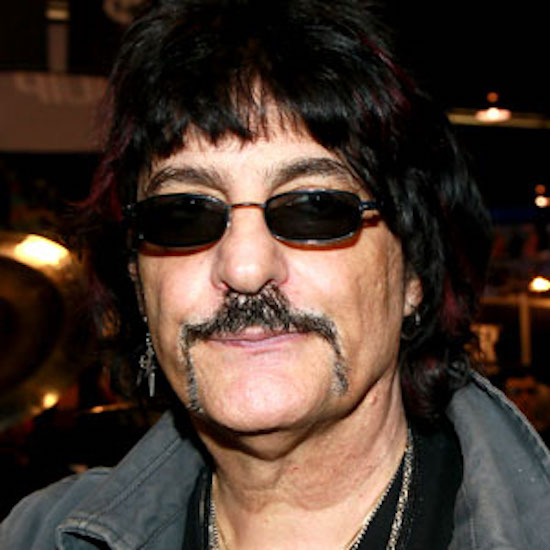 On May 15th, drummer Carmine Appice (Vanilla Fudge, Rod Stewart, Ozzy Osbourne, Blue Murder) was guest on Eddie's Sirius/XM show, Trunk Nation With Eddie Trunk.
He discussed his comments about Mötley Crüe guitarist Mick Mars, and his response to bassist Nikki Sixx, calling him "a washed up drummer."
Appice told Eddie (as per blabbermouth.net), "Everything that I said, Mick pretty much backed it up with his lawsuit. I was just doing an interview, like we're talking. And when I do interviews, I'm pretty candid. Mick told me that stuff, and I didn't mean it to [get] out of proportion like that."
"The thing for me is I knew Nikki since they opened up for Ozzy [Osbourne]," he continued. "And when they opened up for Ozzy, I'm like the kind of guy, when I'm on a headlining tour, I befriend the opening act. Like Led Zeppelin with Vanilla Fudge, I befriended John Bonham and all the guys. Same thing here. I was friends with these guys. Nikki used to live around the corner from me in L.A. We used to go out for breakfast at this '50s café, and we were friends. Even their title Raise Your Hands To Rock on that [third] album [Theatre Of Pain], that was my title. I told him we were working on a song, Raise Your Hands To Rock, with King Kobra. And he said, 'Oh, man. I love that title. Do you mind if I steal it?' I go, 'Oh, come on, dude.' So he gave me credit, 'Thank you' for the initials, Raise Your Hands To Rock. And we were friends. So to hear him talk about me like that, it kind of pissed me off. But it is what it is. And I read all these things about other musicians talking about him. I said, 'Wow, I didn't realize everyone had hatred for this guy.' I haven't seen him or talked to him in years. Same with [Mötely Crüe drummer] Tommy [Lee]. Tommy and I used to hang out when he [was] married to Heather [Locklear] and Pam [Anderson]… And I haven't seen him for ages."
He went on to say that he "got a cease-and-desist letter" from the Mötley Crüe camp after he initially publicly revealed some of the things Mick had told him. "That's why I stopped talking about it," he said. "But then when Mick said all that stuff, it kind of vindicated me, because he said everything that I said. Because that's what he told me."
As previously reported, Mick Mars is suing his former bandmates, and the back and forth in the press between the two sides, has become contentious.
All related stories are hyperlinked below:
Mick Mars Sue Mötley Crüe, Claims He Is Being Cheated Out Of Money
Mötley Crüe's Attorney Provides Seven Crew Complaints Against Guitarist Mick Mars, Mars Responds Stating "Those Guys Have Been Hammering On Me Since '87, Trying To Replace Me
Mötley Crüe's Manager Slams Mick Mars' "Smear Campaign" And "False Accusations"