DON DOKKEN DISCUSSES HIS FORTHCOMING RELEASE "THE LOST SONGS: 1978-1981" AND THE CLASSIC LINE-UP SAYING, "WHEN YOU'VE GOT TWO ALPHA MALES IN THE BAND, YOU'VE GOT TROUBLE"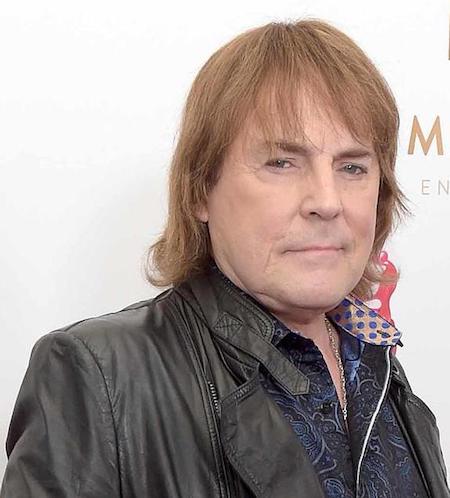 As previously reported, Don Dokken will be releasing The Lost Songs: 1978-1981 on August 28th. Greg Prato for Songfacts spoke with Dokken about this forthcoming release among many other topics, highlights appear below.
Songfacts: Let's discuss how The Lost Songs: 1978-1981 came about. 
Don Dokken: When you make a record, you put out 10 or 11 songs, but you always write another 10 or 15. So, early on in my career, I had this huge amount of material and it just went by the wayside. Then it disappeared for 30 years. I thought the tapes were all gone. I was just moving s–t out of my garage six months ago, and I found all these old masters. 
I talked with Silver Lining, and I said, "It might be fun to put out a retrospective of the early days. But I can't promise that it will be high quality – the s–t's 40 years old." So, I did the best I could and mastered it. There were a couple of songs that weren't even done – it was just guitar, bass, and some vocals, and there were no solos and no overdubs. So, we decided to finish them up. I thought it would be a fun project. 
We were supposed to be on tour this summer, like 25-30 shows, and we needed a product out there, so I said, "Let's do this." But with the COVID thing, everything went to hell in a handbasket. I have two shows [this] month [July 17 in Roanoke, Virginia and July 18 in Hot Springs, Arkansas] – I don't know how. Everyone says, "No one's playing this year," but we have two shows coming up in July. Like, 5,000 people. 
Songfacts: Is there a plan for social distancing at those shows?
Dokken: We were talking about that. How in the f–k do you take 2,500 people and put them six feet apart? It's not reality. You're going to make everybody stand six feet apart at a concert? It's not going to happen.
But then again, with all these protests and tens of thousands of people ass to elbow next to each other and not wearing masks, nobody is paying attention, and you see what's happening: COVID is going up. 
I just came in the house from my car – I was at the doctor's. I wear my mask, gloves, and I have my disinfectant hand spray. I've got no desire to catch it. But a lot of people are catching it. Memorial Day weekend, you see these pictures of 3,000 people in a swimming pool with no mask on. What do you think is going to happen?
I'm just going to be really careful. I'm not really worried about the concert at all. I'd be more concerned about the airplane. 
Songfacts: Which songs do you feel define Dokken?
Dokken: Boy, that's more of a question to ask a fan, not me. We're a very unusual band compared to typical '80s rock bands because there was glam metal, hard rock – it was diversified. Some people think of us as a glam metal band, but we're not, obviously. We have songs like Kiss of Death, Tooth and Nail, Lightning Strikes Again, Paris Is Burning, When Heaven Comes Down – a very heavy side to us. Some of our songs are borderline Metallica.
But all our videos and all our singles were geared for pop radio. So, of course, the songs that were most commercial came out and MTV put those on. So, that kind of signified our sound as a very commercial rock band. I have people say, "I don't like your commercial stuff," and I have other people say, "I don't like the heavy stuff." You can't make everybody happy, man. 
Songfacts: What was the inspiration behind the song Breaking the Chains?
Dokken: It's kind of inspired by the Accept song Balls To The Wall. Accept was in the studio, and I remember Udo doing that thing, "We're going to break the chaaains!" And I thought, "That's cool." He kept doing it over and over again trying to get the right vibe, and I thought, "What a great phrase, 'break the chains.'" 
I wrote it in Germany. The Scorpions were in there recording, Accept was in there recording, and I was in there recording. The title Breaking The Chains was my way of esoterically saying, "It's now or never. This is my shot. I've got a record deal. It could be over in a month." How many bands have put out a record and thought they were going to be big rock stars and you never see them again? 
Breaking The Chains is a classic song now, but it didn't sell anything in the beginning. It only sold 100,000 copies. That album [of the same name] tanked. But we did an arena tour with Blue Öyster Cult to back it up. 
Songfacts: Just Got Lucky?
Dokken: I can't really speak for that – that was more of a song that Jeff and Mick wrote. That was kind of their baby. I just wrote some of the lyrics. I think it was George's music, and Jeff and Mick wrote most of the lyrics, so I can't really tell you what the inspiration was.
We never wrote together in Dokken. The three of them wrote, and I wrote by myself. Unfortunately, it wasn't a band effort. It was dynamics of the band, with all the tension of George and I competing. When you've got two alpha males in the band, you've got trouble. 
Songfacts: Can you give any…examples of Dokken songs that were more band effort songs? 
Dokken: Slipping Away, It's Not Love. Most of the collaboration happened at the end before we broke up in '88. The last album, Back For The Attack, was more of a band effort.
Songfacts: Do you ever wonder what would have happened if Dokken didn't break up at that point and continued on?
Dokken: I already know what would have happened. We would have been a huge band playing sold-out arenas. We were totally prepped. Our manager said, "Look, you've done Monsters of Rock. You've played stadiums. The next record, you're going to do a world tour headlining – no more supporting. Give me one hit, and it's going to be over. You're going to be on." 
And… we broke up. Our management started shifting all their attention to their other band, which was Metallica, and then they did The Black Album. We probably would have had a Black Album if we would have stayed together and put our heads together. We were right there on the precipice. We were already playing arenas and selling out 10,000 seaters, and then we were playing stadiums. We were right on the precipice of next album, world tour, done deal.
And we didn't make it because I couldn't take it anymore. The drug abuse was so rampant. I'm not putting the finger on them, but I never did coke – it wasn't my thing. And those guys were coked-up out of their minds, as was everybody – you can't just say Dokken. Dokken was known for infighting because they publicized it. I can name you five bands that have the same problem. I don't know why they publicized the feud between George and I so much, but there's a lot of bands out there that have the same problem with the singer and the guitar player. It's always the "Eddie Van Halen and David Lee Roth" kind of thing. Van Halen had the same problem. 
If we would have survived the Monsters of Rock tour, I think we probably would have been a huge headliner, but it was bad timing. When we did Monsters of Rock, we had already been on the road for over a year. Van Halen hadn't toured in two years, Metallica hadn't toured, the Scorpions hadn't toured – they were all fresh. We had just finished a world tour with like, five other bands, playing all over the world twice. We were pretty burned out. 
They said, "Hey! You've got the Monsters of Rock tour!" And I said, "You've got to be kidding me, man. I need a break." We were tired. And hence, because we were tired, the drugs got worse, and people were doing coke to keep going. And I was drinking my wine.
We were pretty burned out, so when you're irritable and the tensions are high, we just were fighting every day and it wasn't fun. I was like, "Hey, my dream came true. I fought and fought for this, and here we are, playing stadiums." A million people in six weeks. 
I was so happy to have gotten that far. We were on the bill above Metallica. I thought, "This is it, boys. One more great record and we're home free." But the band was unraveling. I was happy to be out there on that stadium tour, but I was totally depressed. I was just miserable. To see your guitar player on stage in front of 100,000 people walk behind his amplifier in the middle of the solo and snort coke, I mean, f–k, man. It drove me crazy. So, that just broke us up. That's the way it goes. S–t happens.
And then of course, my name is Dokken. It's not made up like "Mick Mars" or "Nikki Sixx." It's my real name. And when they took my name away from me and said I couldn't use my name anymore, I was absolutely dumbfounded. The judge said, "You can't use the name Dokken anymore." I said, "But I've been Dokken since 1977." And he goes, "You can't use it anymore. You can call your album Don Dokken." I said, "That's not the same…I love my Don Dokken album on Geffen…[After that record] I retired…I had two young kids. I was working on my house, riding my Harley, and just chilling out. Then Mick called me and said he wanted a gig after Lynch Mob, and then Jeff called me, and then George called me. They were all kind of like, "We're broke. We want to get back in the band." Because they spent all their money on the typical rock star thing – divorces, child support, alimony – it's just the old story. 
So, I said, "If you guys want to come back, I want my name back." That was the deal: "If you guys want to play with me again, I want my f–king name back."
Because we were a corporation, everybody had an equal 25% ownership of my name. That's why I couldn't use my name. So, we got back together and we did a really cool album, Dysfunctional, on Columbia [in 1995]. We moved forward after that, and then of course, things unraveled again. It's kind of like getting divorced from your wife that you don't get along with, and then five years later, you try to get back together. It's just not possible.
Jon Levin has been in the band as my guitar player for 20 years. We get along great. All the guys in my band have been in there a long, long time now, and we have fun on the road. We hang out, we go to dinner, we barbeque, we bowl – we hang out as a band. Dokken was never like that. They were in the back of the bus doing coke, and I was in the front of the bus.
I'm very grateful to be where I am now. I have these two shows coming up with George – it should be fun. George will open up as Lynch Mob, then he's going to come on stage for the last four songs and do the encores, and I've got one of my old Dokken guitar players doing the shows: Reb Beach, from Winger and Whitesnake. Reb is coming to fill in because Jon can't go on the road right now – he doesn't feel comfortable with the COVID because his father is 90 years old and he's the primary caregiver. He said, "Man, if I get COVID and give it to my dad, he'll die." And I said, "I get it, Jon. I respect you and your father…"
…and I just told Jon, "Let's hope for the best. Let's hope the COVID thing gets better and they come out with a vaccine. Until then, if you don't feel comfortable getting on a plane, then don't."
I talked to Mikkey Dee from the Scorpions the other night, and he and his wife got COVID in Australia. They were in the middle of nowhere and got it. He called me up and he said, "I'll tell you Don, you don't want to get it. I was on the floor." He lost 35 pounds. He was sick as a dog – he was in a hospital. He was really in bad shape. He said, "I don't know how I got it." Because they had social distancing big-time in Australia. 
So, I'm taking a risk doing these shows. I know that. But what are you going to do?…
…But I've got to go out and work. I want to play. We're right in the middle of making a new record – that's what my focus is. The Lost Tapes was kind of a Band-Aid to hold us over because of the COVID so we could take our time with the new record.
Read more at Songfacts.
To read more about Dokken's The Lost Songs: 1978-1981 and to hear the first single, Step Into The Light, please click here.